The 2023 Key Taylor award was presented to Oriental UMC on Sunday, August 13. The award is to recognize a rural church that has been effective in connecting with and serving their community.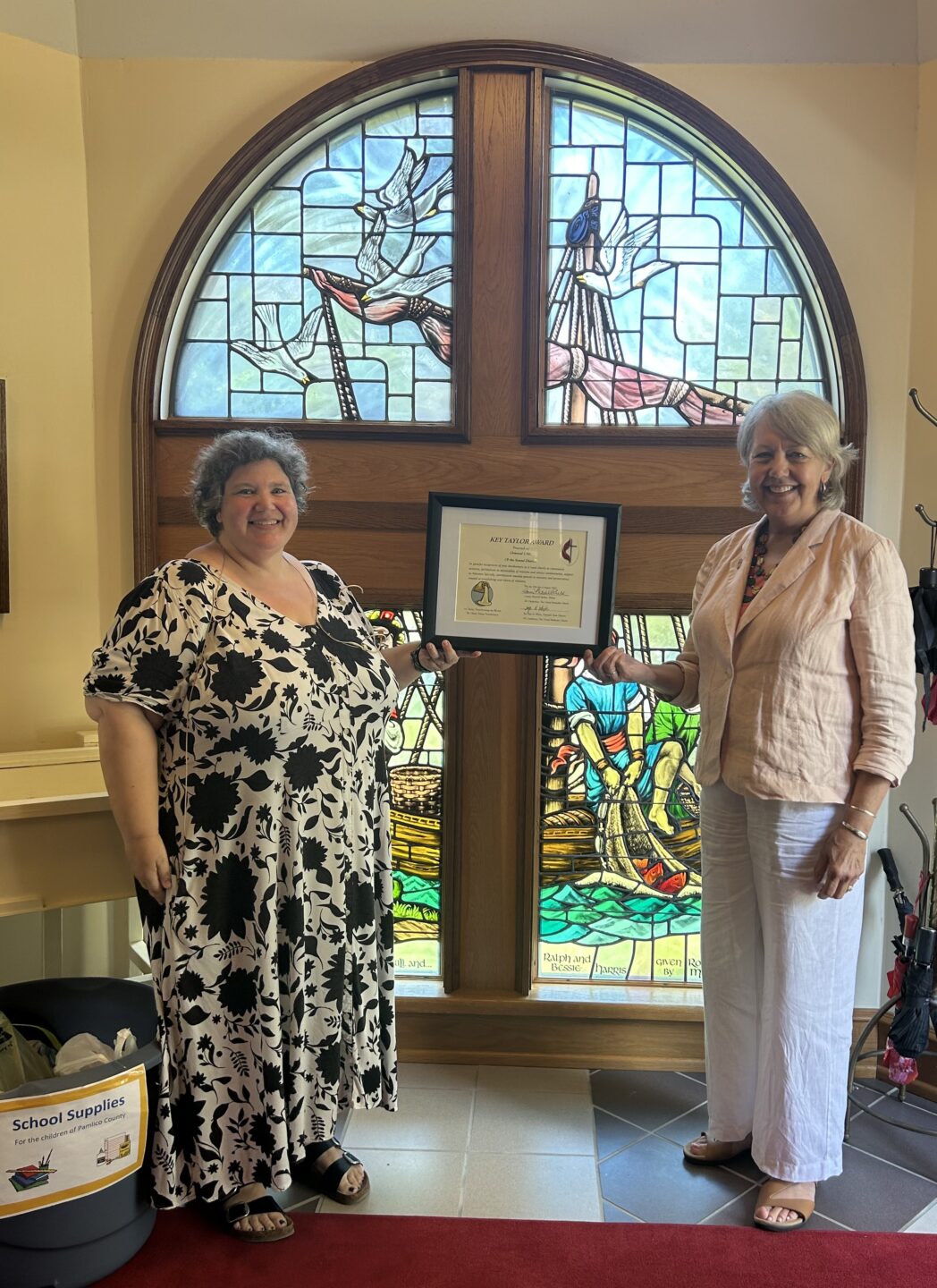 Rev. Dr. Anne Sims accepted the award on behalf of the congregation. Rev. Jaye White preached both services that morning using the Matthew 14 text where Peter has so much faith that he steps out of the boat and walks on water with Jesus. Oriental UMC has stepped out in faith and served their community food bank, health clinic, and Habitat for Humanity. They partner with an AMEZ congregation and they provide many services for children, among many other ministries.
With many thanks to the United Methodist Foundation for managing the Key Taylor Endowment, the NC Conference Mission Team congratulates the members of Oriental UMC for their faithful witness to the love of Christ along the Neuse River and beyond!