The NC Conference Evangelism & Discipleship Team, in partnership with the Center for Leadership Excellence, is hosting a Day of Learning that will equip you to start Messy Church gatherings in your congregation.
Messy Church is a program for all ages, helping church and community members to learn about Christ through games, crafts and activities, music, and storytelling from the Bible. We have a small number of spaces left for additional churches to join this event.
Note: This Day of Learning is for teams who are ready to get started with Messy Church. There must be at least 2 people attending from each church.
Get Started with Messy Church
Presented by the Center for Leadership Excellence
with the NC Conference Evangelism & Discipleship Team
and Johannah Myers

Tuesday, May 2, 2023, 9:30am – 3pm ET
Christ the King UMC (Clayton, NC)
$30 for a team of 2-5
About this Day of Learning:
This day-long training will cover everything your team needs to get started with Messy Church in your community!
During the morning session, we'll explore the key building blocks of Messy Church – the values and main components. These are the foundations for building any Messy Church. With those basic building blocks, we'll consider how you can adapt to your contextual needs, and we'll experience a "mini" Messy Church together. Then, after sharing a meal, we'll explore how to put the pieces together – from volunteers to publicizing.
When your team leaves, you will be fully equipped and resourced to start your own Messy Church!
Mini-Grant Opportunity: NC Conference churches who bring a team to this Day of Learning will be eligible to apply for one of ten $500 "mini-grants" to help your congregation start its own Messy Church. Details and an application form will be shared with teams who attend the training on May 2.
About Johannah Myers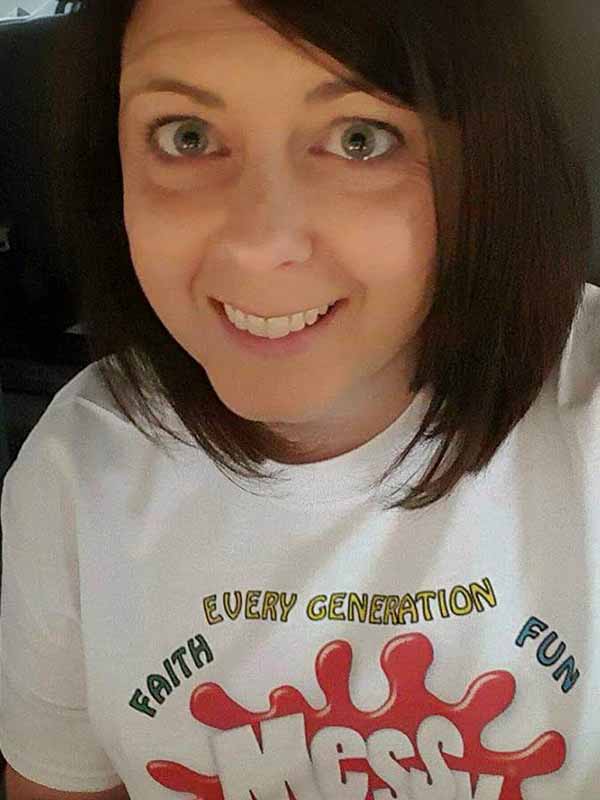 Johannah Myers is the Associate Director of Messy Church USA. She also serves as the Director of Disciple Formation at Aldersgate United Methodist Church in Greenville, SC, where she's been since 2009. When she's not leading Bible studies or talking about Messy Church, Johannah can most likely be found watching Duke basketball, planning her next trip, or hanging out with her Great Pyrenees Winifred.
Johannah has a B.A. in Psychology from Furman University and a M.Div from Duke Divinity School. In May 2019, Johannah received her Doctor of Ministry from Wesley Theological Seminary after studying with an international cohort at Wesley House, Cambridge UK. Her doctoral project was called "Practicing Faith Together: Messy Church and Disciple Formation" and focused on inter-generational discipleship.