For more than 50 years, United Methodist congregations have been taking part in a special offering, laying the foundation for the United Methodist Committee on Relief's ministry of relief and hope. UMCOR's work of alleviating human suffering around the world includes disaster relief and supplies, disaster risk reduction, health, and humanitarian development.
Gifts to the UMCOR Sunday offering (formerly One Great Hour of Sharing) cover UMCOR's costs of doing business. UMCOR Sunday special offering assures that every dollar (100%) will go toward the designated project. Gifts can be made through your local congregation.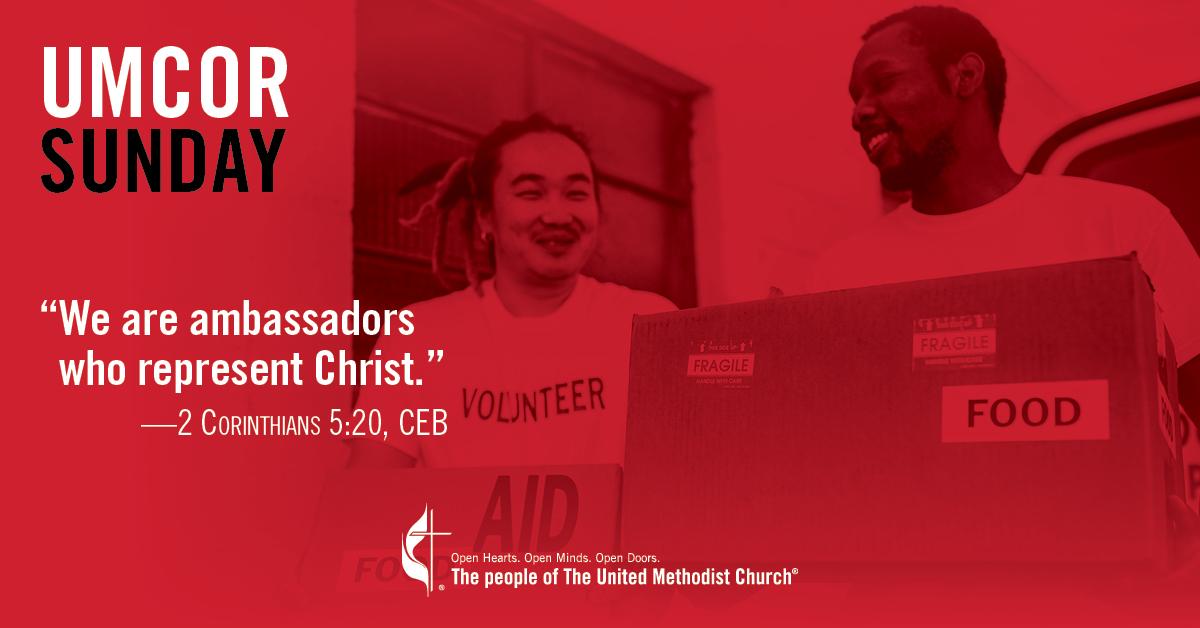 UMCOR is the global humanitarian aid organization of The United Methodist Church. It works in 80+ countries worldwide, including the US. OUR mission is to alleviate human suffering – caused by war, conflict or natural disaster, with open hearts and minds to all people. WE respond to communities that are unable to recover on their own. WE are UMCOR!
Make checks payable to your local United Methodist Church and place in the church's offering plate, with "UMCOR Sunday" in the memo line, or write a check payable to NC Conference – UMC and mail to NC Conference – Treasurer, PO Box 890202, Charlotte, NC 28289-0202. Please write "UMCOR Sunday" in the memo line.
You may pay by telephone:
888-252-6174
You may give online at: umcmission.org/umcor
AND, here's a link to download UMCOR Sunday resources: https://www.resourceumc.org/en/churchwide/umcgiving/special-sundays/umcor-sunday-pastor-and-leader-kit?
Want to know more? What is UMCOR SUNDAY? Check it out!
https://www.umc.org/en/content/ask-the-umc-what-is-umcor-sunday?mkt_tok=MDc4LUpYUS02NDMAAAGDPbJaKScUlOP_q82Qnxa_M_NkLaVlM_tlUcp8Tpv5CDNOf24QMQQkQ972yRLtepQnCWjoRyec7VKwM_BeTC60LgLEtUrobldpK09eDo4VEGNntg