Preparation Resources for Churches
The following suggestions are based on the Connecting Neighbors course. We highly recommend churches register for the course. Visit our training page for more information.
Disclaimer: The information provided in this article is for educational and informational purposes only and should not be construed as legal advice. Please contact your insurance company for more information.
Congregational Records & Contact Information
Compile a list of contact information of the congregation and staff. Keep a physical copy with you in case you are unable to access information online or on church computer systems. Be sure to share the contact information with staff or leaders of the calling tree.
Download a contact card template.
Make sure to have copies of important documents, such as church records, archives, and church history, in case the documents are damaged in the storm. Consider purchasing waterproof file boxes to protect important information.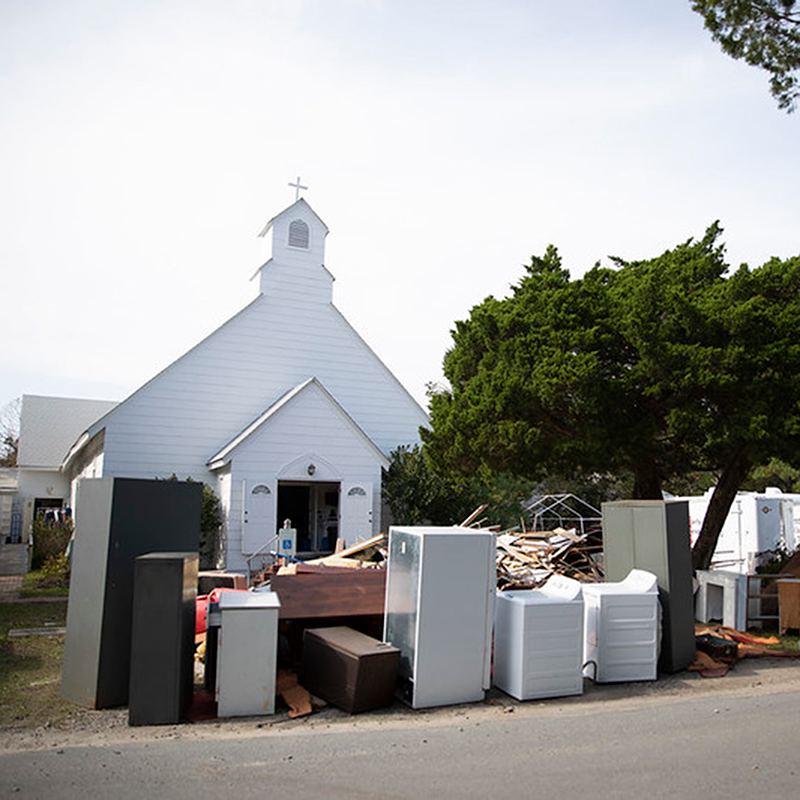 Church Property
Are evacuation plans in place and posted around the property? If people need to shelter in place, are those locations clearly identified? Who will help secure the church property? Who will assess the damage after a disaster? Report any damage to church property or parsonages to the District Superintendent and the District Disaster Response Coordinator.
Insurance
What does the church's insurance cover? How soon do you need to file a claim? Talk with your insurance company to see what is covered, how to file storm damage claims properly, and what information will be needed.
Inventory
Take an inventory of the church to document items and their conditions. Brotherhood Mutual Property is a great resource to find inventory lists. Taking photos or videos of the condition of the church is also beneficial when filing insurance claims.