We are deeply saddened and horrified that a reportedly intentional act of vandalism on Saturday, Dec. 2, has cut electric power to approximately 45,000 households in Moore County within the Fairway District of the North Carolina Conference. This is an especially heinous act, leaving people without heat amid low to freezing December temperatures.
Our hearts and prayers are with all affected, especially those for whom this is a life-threatening crisis. We hope and pray that Duke Energy will be able to repair the equipment quickly and restore power as soon as possible.
Conference Disaster Ministries is working with churches in the area and delivered generators and solar power disaster response trailers to Vass United Methodist Church and Southern Pines United Methodist Church on Monday. The team is delivering a shower trailer to the Pinebluff Fire Department and a laundry trailer to Vass United Methodist Church today.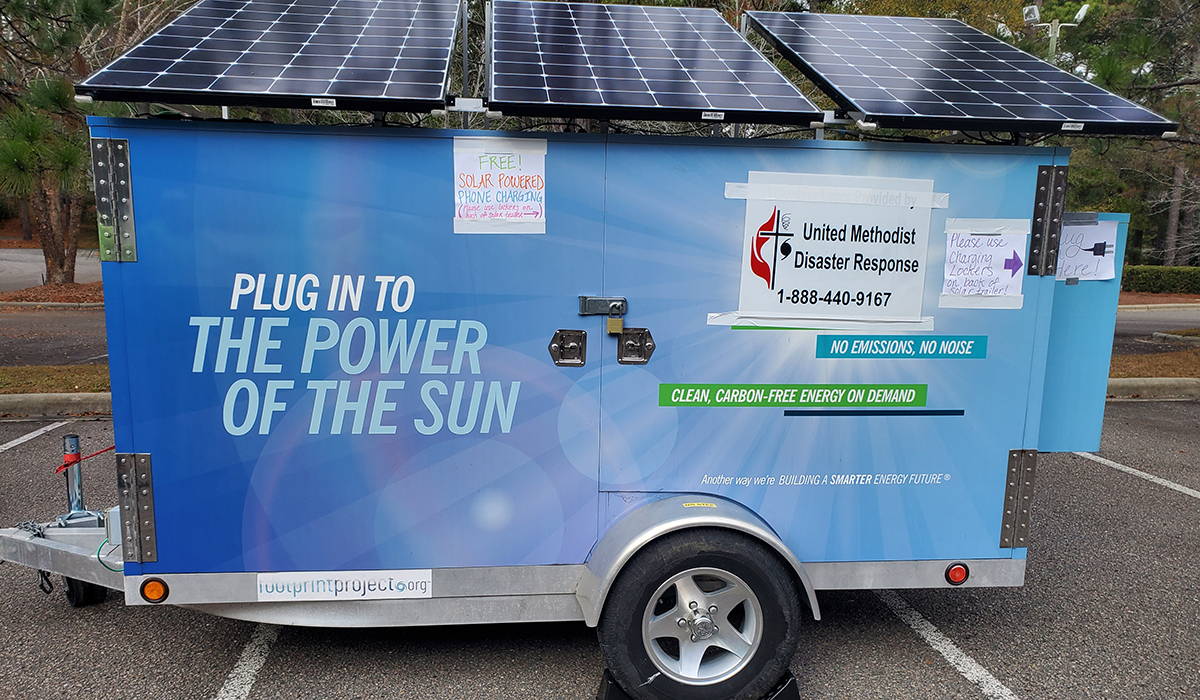 Pastors in the area are encouraged to contact the Disaster Ministries Call Center at 888-440-9167 or disaster@nccumc.org with any questions or needs.
To contribute financially, you can give to the NC Storm Response Fund to support local churches and community needs in the Moore County area.
Please continue praying for those without power and everyone working to bring the grid back online.
We will continue to share more information on our Moore County Updates page.