February 13, 2020, was a special occasion for the Wilmington Disaster Recovery Center. The Disaster Ministries Wilmington team, volunteers, and family members gathered to celebrate Ms. Henry's return home!
Ms. Henry has lived in Wilmington for many years. When Hurricane Florence entered into North Carolina, Ms. Henry remained in her home as long as she could. Water began to leak in the bathroom and the roof slowly began to deteriorate.
After the storm passed, Ms. Henry went back to assess the damage to her home. She looked up as she walked into her home and could see the sky. Her ceiling had fallen in and the floors and walls were damaged.
Ms. Henry says she will never forget June 1st. Steve Chiappisi, Construction Manager for the Wilmington Disaster Recovery Center, called Ms. Henry to see if she needed assistance repairing her home. The next day Steve was at Ms. Henry's house to assess the damage. With the help of volunteers from across the state and country, Ms. Henry was able to return home.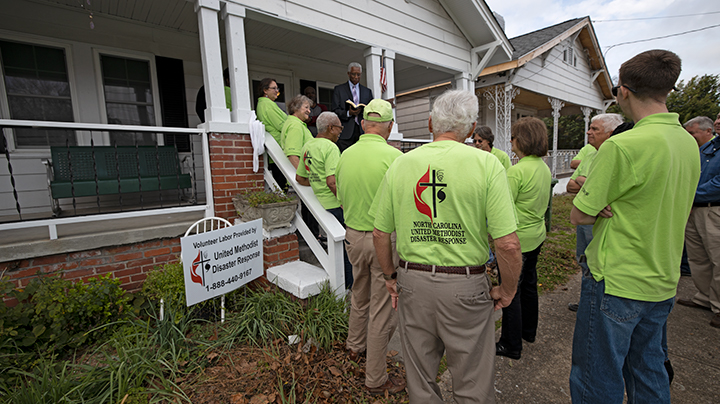 Friends and family gathered on the front porch to celebrate Ms. Henry. The celebration opened with prayer, scripture readings, and songs. The blessing ended with words from "Bless this House", prayer, food, and fellowship.
Members from Wesley Memorial UMC were one of the teams who worked on Ms. Henry's home. Many of the Wesley Memorial volunteers were in attendance. Ms. Henry was overjoyed by the support of all of the volunteers who helped her return home.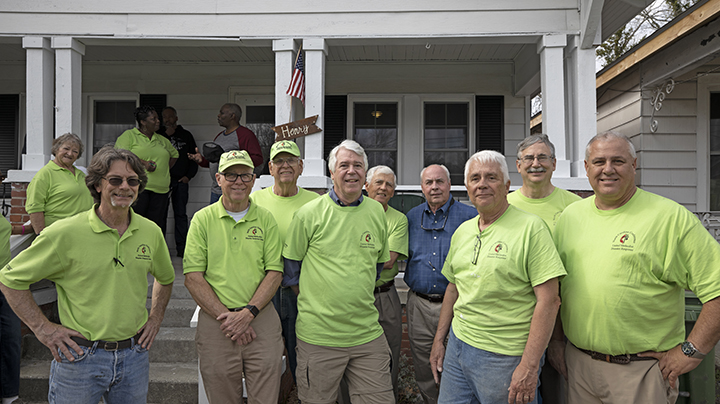 Call 888-440-9167 or email disaster@nccumc.org to learn how you can help others in need.