Many homes, lives, and communities have been uprooted in North Carolina over the past three years due to natural disasters. Memories and treasured possessions lined the streets of coastal communities. Homes that once were a safe haven became unrecognizable.
Many homeowners were left with empty homes due to Hurricanes Dorian, Florence, and Matthew. Communities began to come together in response to the natural disasters. The North Carolina Conference of The United Methodist Church Disaster Ministries initiated response teams and established long term recovery centers to help those in need.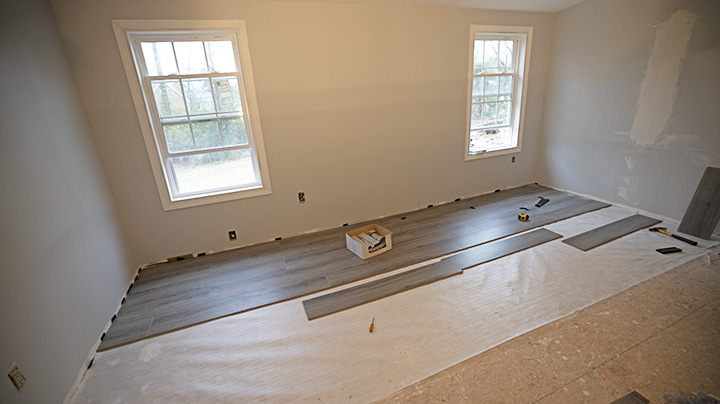 Disaster Ministries has established a strong working relationship with volunteer teams, who serve as "hands and feet" during a time of need. Churches, organizations, and individuals from across the nation and Canada have volunteered to help North Carolinians repair and rebuild their homes and lives. Several teams volunteer multiple times throughout the year for extended periods of time. The Weaverland Disaster Service is one of our long term volunteer groups.
The Weaverland Disaster Service is a Mennonite volunteer group that helps repair and rebuild homes affected by natural disasters. Greg Ehrler, Newport Disaster Recovery Site Manager, connected with the Weaverland Disaster Service leader and developed a long term volunteer partnership. The Weaverland volunteers began working in November and will continue to work in Newport until April 2020.
A new team of volunteers arrives each week to assist with repairs and rebuilds. One of the teams traveled nine hours from Pennsylvania in December. For some of the volunteers, this was their first disaster relief mission trip. Other volunteers had previously volunteered in North Carolina and other states.
The team of 20 volunteers were assigned to two homes that were currently under construction. One team worked on sanding, painting, repairing ceiling tiles, and installing new floors. Another team installed new molding and baseboards in a room that was completely flooded after Hurricane Florence. Two volunteers on the team stay behind at the center to prepare meals for the entire team. The volunteers enjoy preparing dinner for the construction teams, who return hungry after a day of work.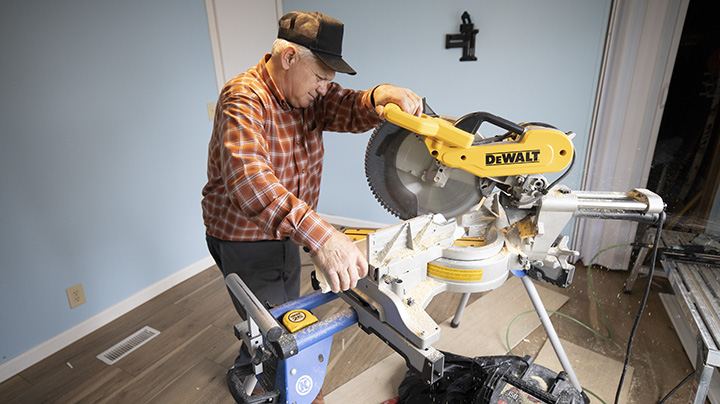 The Newport Disaster Recovery Center appreciates the Weaverland Disaster Service volunteers. The team allows the center to have a strong volunteer base during the winter months. Disaster Ministries and the homeowners value Weaverland Disaster Service's hard work and willingness to serve.
Thank you to all of the volunteers who have selflessly donated their time to help others in need. We are so grateful for each and every person who has helped restore hope to disaster survivors.