Disaster Ministries recently received a gift of hope from First UMC in Chattahoochee, Florida. Members from First UMC painted 15 Stars of HOPE to share with those affected by Hurricanes Dorian, Florence, and Matthew. First UMC wanted to share the gift of hope that they received following Hurricane Michael.
Stars of HOPE was established in 2007 by the New York Says Thank You Foundation as a healing arts program. The organization strives to "empower children of all ages to transform individuals and communities in need of hope through the power of art and messages of healing". There have been over 80,000 Stars of Hope created, impacting 200 communities in the United States and internationally.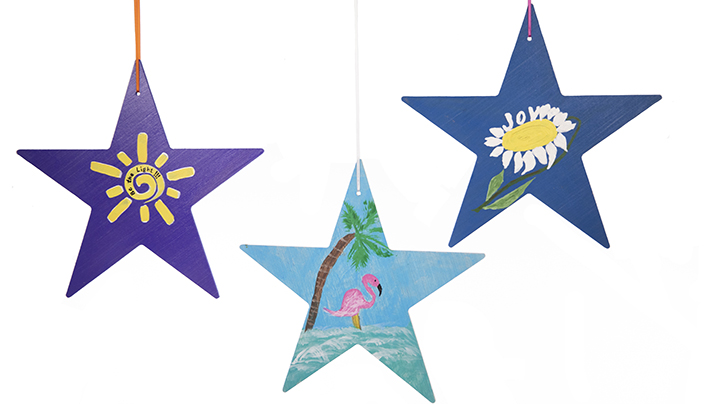 Disaster Ministries will give a star of hope to each of our centers across Eastern North Carolina. Thank you First UMC in Chattahoochee, Florida for sending hope to those in need in North Carolina.