Homeowner, Tim Powell, has survived several hurricanes throughout 25 years of residency in Southport, North Carolina. The severe flood damage caused by Hurricane Florence left Tim without a safe place to live. Seven months after Florence, Tim continued to struggle rebuilding his home by himself.
A volunteer team from Holden, Massachusetts traveled 14 hours to North Carolina to repair and rebuild homes damaged by Hurricane Florence. The team consisted of 14 youth volunteers, led by Pastor Josh Ferris, from Immanuel Lutheran Church. The team worked seven days in Southport, North Carolina repairing the interior and exterior of homes.
Tim worked alongside the youth from Immanuel Lutheran repairing the deck of his home. The volunteers were both a "pleasure and a relief" for Tim. The volunteers were able to help Tim and others in the community rebuild their homes and their lives.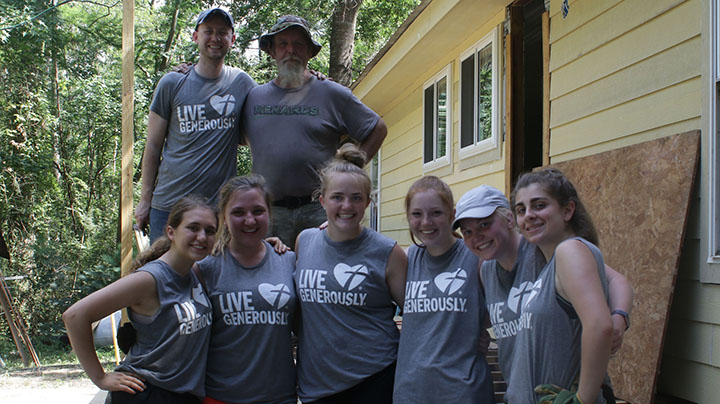 The youth were inspired to see how the disaster survivors still have hope after losing their homes. Pastor Josh Ferris was proud of the youth group for their "willingness to put themselves out of their comfort zones" to help others in need. The youth lived generously throughout their mission trip with the hope to inspire others to do the same.
Immanuel Lutheran Church is one of the 332 teams across the country that has responded to Hurricane Florence and Matthew. The Immanuel Lutheran team hopes to come back to help more disaster survivors in North Carolina.
Visit our Training page to register for ERT classes.