Meet our Faculty
We have an dynamite team of clergy and leadership professionals to lead the Fellows retreats and Zoom sessions.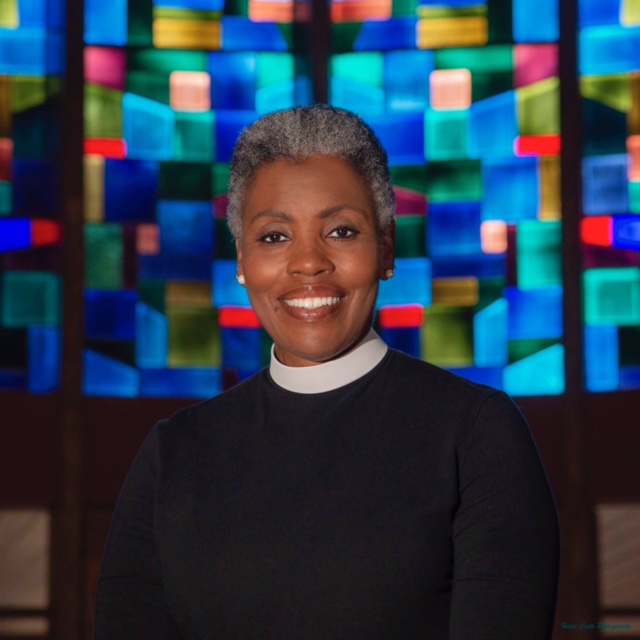 Donna Banks
Retreat 1 Facilitator

The Rev. Donna Banks currently serves as the Lead Pastor at Epworth UMC in Durham. Upon graduation from Duke Divinity, she joined the staff as the Associate Pastor of Christ UMC in Chapel Hill. She has also served appointments as the senior pastor at McMannen UMC in Durham, St. Francis UMC in Cary, and Evergreen UMC in Chapel Hill; as Director of Student Life at Duke Divinity; and as district superintendent for the Corridor district. She has previous experience from her 16-year career in the chemical industry which afforded her the opportunity to have a succession of roles as a research chemist and in corporate sales, marketing, and management. Donna is married with two daughters.
Margaret A. Brunson
Retreat 3 Facilitator

Dr. Margaret A. Brunson is a leader and luminary who considers brunch a verb, wellness a priority, dance floors sacred, and music one of life's greatest treasures. After a successful leadership career in healthcare and the nonprofit & public sector, she founded Illumined Leadership Solutions, a consulting and coaching firm that leads people to and through transformation. As a thought leader, scholar, + practitioner, Dr. Margaret's passion guides leaders, executives, entrepreneurs, organizations, and businesses to and through transformative leadership practices and solutions that will lead to holistic success.

Dr. Margaret earned a BA in psychology from the University of North Carolina at Chapel Hill, Master of Public Administration from North Carolina Central University, and a Ph.D. in leadership studies from North Carolina A&T State University.
Kim Conley
Zoom Session Facilitator

Kim Conley is part of the Ministry Success organization at ACS Technologies. Through this work, she consults one-on-one with churches to help them interpret their MissionInsite data and start visioning about how to use that data to shape their ministry to make an impact in their community. She has been serving churches for the last 20 years. She started her career as a database consultant at Oracle Corporation. Then felt the calling of the Lord to move into serving churches, assisting them with technology.

Kim lives in Florence, SC, with her husband, David, who also works for ACS Technologies. She enjoys hiking, biking, and visiting her two adult children on the west coast.
Heidi Gailor
Retreat 1 and 2 Facilitator

Dr. Gailor is the Associate Professor of Business Administration at William Peace University and teaches such courses as Organizational Behavior, Human Resources, and Leadership. Before pursuing her Ph.D., she worked at the Center for Creative Leadership, where she discovered a passion for leadership-development and self-awareness work. Dr. Gailor has two wonderful daughters (Chloe and Quynh), a dog (Maddie), and a black cat named Snow White (long story!). Her favorite hobbies include walking, hiking, and bird watching.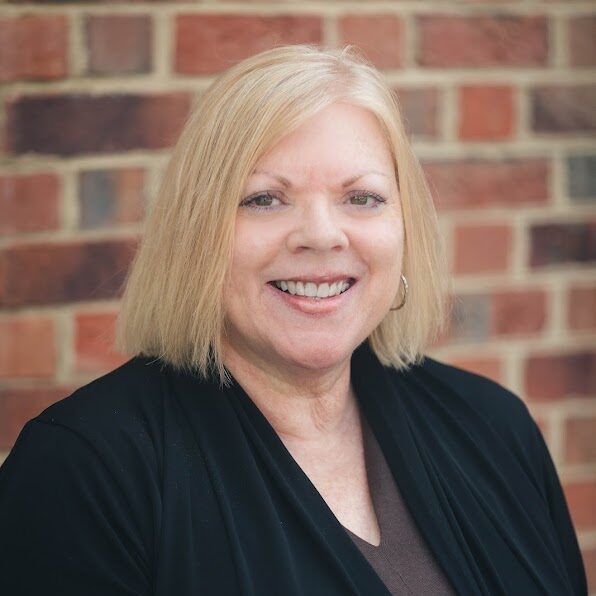 Teresa Holder
Retreat 3 Facilitator

Teresa Holder, Ph.D., is Professor of Communication and Head of the Department of Communication at Meredith College. She has more than 20 years of experience in college teaching, higher education administration, and nonprofit public relations management. She has led more than 100 workshops, including training on conflict resolution for managers. She has also published numerous articles on the topic of managing conflict in leadership roles. Her volunteer work includes lay leadership at her church, with a focus on small group ministry. From personal experience and having grown up as a preacher's kid, she understands the unique joys and challenges that come with working in ministry!
Denise Honeycutt
Zoom Session Facilitator

The Rev. Dr. J. Denise Honeycutt is a passionate and enthusiastic follower of Jesus Christ. She was the head of UMCOR, (United Methodist Committee on Relief) and has been a guest preacher, teacher, and Bible study leader at a number of Annual Conferences throughout the connection. She has served as the lead pastor of small and large sized congregations and was the Virginia United Methodist conference Director of Mission and Global Justice.

Prior to that work she lived in Nigeria, West Africa, where she served as a United Methodist missionary and taught theology and biblical studies at Banyam Theological Seminary.

Honeycutt has a deep contemplative spirituality, which she joyfully weaves into her daily life and work. She is passionate about relationship building, creation care and the empowerment of women and the most the most vulnerable.

She recently retired and is enjoying this 'reWILDing' season of her life. She and her husband, Pat Watkins, live in a small passive solar home in Pittsboro NC.
Mitzi Johnson
Zoom Session Facilitator

Mitzi is Lead Pastor of Soapstone UMC in Raleigh. Throughout her ministry, lay and ordained, she has served an array of congregations: rural, suburban, urban, and college town churches, as well as a seminary chapel, a Hiking Fresh Expression, and Lake Junaluska Conference Center. She deeply appreciates the treasured beliefs and practices that connect all United Methodists. She loves to discern and name the Christian missions that function as the heartbeat of the church, and to equip and encourage all the various parts of the body to keep those missions healthy and vibrant.

Mitzi grew up in Morehead City, NC, and earned a BA in History at UNC-CH before teaching with Teach for America. She is a Certified Professional in Learning and Performance (CPLP) and worked as an instructional designer before earning an MDiv from Duke Divinity School.

Mitzi lives in Raleigh with her husband, Gordon, and the youngest of their two children. An avid hiker, she has walked all 180 miles of the Capital Area Greenway System in 2022.
Erin S. Lane
Retreat 2 Facilitator

Erin S. Lane is an author, theologian, and facilitator whose through-line in life is "words made fresh." Her latest book, Someone Other Than a Mother, explores tearing up the social scripts—you know, the ones that say a woman's highest purpose is hiding in her reproductive role—and rewriting a life well-lived. Educated at Duke Divinity School and mentored by Quaker activist Parker J. Palmer, she currently works as the Director of "Making Research Matter" for the Religion and Social Change Lab at Duke University, where she convenes data-informed conversations on the future of spiritual and vocational formation. A member of the Southeast Raleigh Table UMC, she resides in North Carolina with all manner of kin, human and not. You can learn more about her work at www.erinslane.com.
Dan Wunderlich
Zoom Session Facilitator

Dan Wunderlich is a United Methodist pastor and is passionate about encouraging and equipping people for ministry. Whether that is translating the lessons he learned in improv comedy training or helping people communicate more effectively in person and online, he believes everyone has the ability to create meaningful connections with the world around them. Dan hosts the MyCom Church Marketing Podcast for the UMC as well as the currently-dormant-but-hoping-to-return-when-there-is-time Art of the Sermon podcast.
Lisa Yebuah
Retreat 1, 3, and Zoom Facilitator

The Rev. Lisa Yebuah is Lead Pastor of the Southeast Raleigh Table, a United Methodist worshipping community in Raleigh. She's a 1999 graduate of Wofford College and a 2004 graduate of Duke Divinity School. What fuels her life in ministry is seeing people become their best selves and, in turn, seeing the world become more just and collectively marked by liberation.

The Rev. Yebuah is deeply invested in the Raleigh community and works alongside organizations engaged in advocacy for affordable housing, a living wage, and equity in public education. She also currently serves on the Board of Advisors for the Southeast Raleigh YMCA and is a Lululemon ambassador for the Raleigh North Hills store.

Most would describe Lisa as a glutton for joy and a lover of people. She's a self-professed party-starter, people-watcher, and admits to having a slight obsession with the enneagram and 90s R&B.