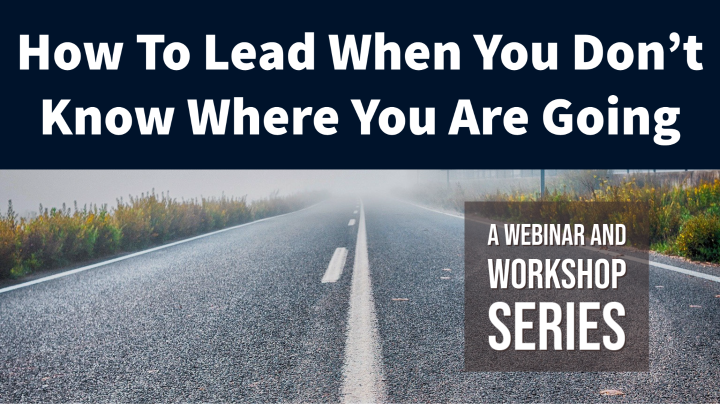 This week, Susan Beaumont will join us for the second of three sessions in her series about leading the church in this liminal season.
This week's session focuses on the soul of the institution and how, in these liminal seasons, we can look deep within to ask who we are as a people and a church—and to allow that answer to guide our choices. Registration is $20/person or $35 to register for the full series. Group discounts available.
This session will be recorded, but you must register by Wednesday (5/19) to receive the recording. Also, anyone who registers for this session (May 19) and/or next week's session (May 26) will receive a link to watch the recording from last week at no extra cost.
How to Lead When You Don't Know Where You Are Going
Session Two: Engaging the Soulfulness of Institution

Presented by the Center for Leadership Excellence
with Susan Beaumont
May 19, 10am-11:30am (Eastern Time Zone)