The Center for Leadership Excellence is partnering with NAMI (National Alliance on Mental Illness) in Wake County to offer a series of three webinars focused on mental health.
The first webinar is geared toward how we can support family, friends, and those in our church community who struggle with mental health.
The Church Responds to Mental Health
Part 1: Family and Friends
Presented by the Center for Leadership Excellence and NAMI
with Sandra and Dale Mann
February 9, 11am-12:30pm
Please Note: This webinar will NOT be recorded. Make sure to mark your calendar and carve out some time to participate live!
NAMI Family & Friends is a 90-minute seminar that informs people who have loved ones with a mental health condition how to best support them. It's also an opportunity to meet other people in similar situations and gain community support.
What You'll Learn: The seminar is led by trained people with lived experience of supporting a family member with a mental health condition. They will walk you through the following topics.
Understanding diagnoses, treatment, and recovery
Effective communication strategies
The importance of self-care
Crisis preparation strategies
NAMI and community resources
About the Presenters: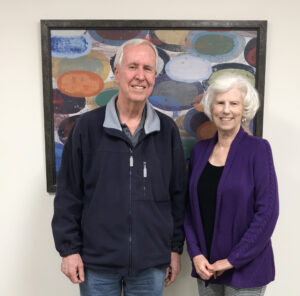 Sandra and Dale Mann have over ten years experience in leading NAMI education courses and family support groups. Dale is a retired Clinical Neuropsychologist with 40 years' experience in a medical setting, including the United States Air Forces. He currently serves on the NAMI North Carolina Board of Directors. Sandra holds a B.S. and M.A. in Education. She currently works with the NAMI NC Education Committee and the NAMI Wake Helpline team. Their work with NAMI is also informed by the experience of advocating for and supporting their son who lives with a mental health condition. Their team teaching approach, as a husband and wife, has led to many participants feeling encouraged and hopeful about the stability of their own family.