The Center for Leadership Excellence, in partnership with COSROW, is pleased to lift up the voices of women in ministry encouraging fellow women in ministry. Please enjoy this month's Encouragement from Cassidy Salter, pastor at Hebron UMC in Mebane, NC. Anyone can sign up to receive these monthly emails here.
I recently received a phone call from an elderly female congregant, concerned that she had heard me use a feminine pronoun to describe the Holy Spirit in my sermon the Sunday prior. She called me a bit upset, but also faithfully curious. We had a rich conversation about language, ways of understanding God, and barriers to the same. In my church lately, there has been a lot of conversation about interpretation of the Bible and what words mean, and which words matter.
Words, context, and our experiences shape what we hear and understand about God. It was not until I was a teen that I heard words of God's abundant love for me spoken in ways that I could hear. I cannot imagine my life without the gift of the Holy Spirit speaking through people who felt compelled to share God's story with me… even me: a woman; who did not grow up in the church; who makes mistakes; who absolutely needs God's unending, abundant grace. I am inspired by the Spirit of Pentecost to remember that God will speak in every language needed to the extent that all of God's children might hear of God's love.
Read: Acts: 2:1-4
When the day of Pentecost had come, they were all together in one place. And suddenly from heaven there came a sound like the rush of a violent wind, and it filled the entire house where they were sitting. Divided tongues, as of fire, appeared among them, and a tongue rested on each of them. All of them were filled with the Holy Spirit and began to speak in other languages, as the Spirit gave them ability.

Reflect: In what ways do you need to hear the story of resurrection and life right now? What words fill you with a reminder that God loves you and God is for you? Through whom is God speaking words of grace to you? For whom might you offer the same?
Take Action: This month, be attentive to the words you hear and the words you use in sharing the story of God's grace and resurrection. Listen for the ways God is calling you to use your voice to share the gospel.
God speaks in words, voices, warmth, encouragement, and love that we can hear. May you hear God's voice in the ways you need to hear, at the times you need to hear, through the people you need to hear. And may it be louder and brighter and clearer than any other sound that carries in the wind.
In partnership,
Center for Leadership Excellence and the Commission on the Status and Role of Women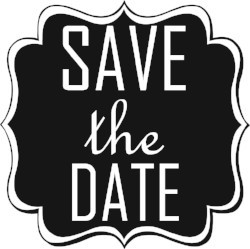 Check out these upcoming events open to women clergy and laity alike.
Just Energy 4 All Monthly Webinar
July 20, 2022
Mission U
July 21-23, 2022
Faith Talks
July 21, 2022