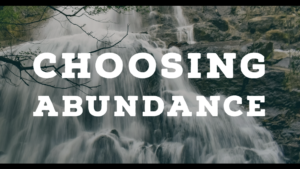 In a tough and tiring year, how do we find our feet and continue stepping forward in faith, trusting in God's abundant gifts for our present and our future? 
Join us on October 13, 10am-noon ET, for a virtual workshop with Tom Berlin.
This workshop is designed for clergy and laity to attend together, and will focus on the following three values that are vital for healthy congregations:
The essential nature of self care for both clergy and laity as part of a church leadership strategy;
Why we should be seeking new ways of ministry in this time of opportunity;
Finding a model of abundance instead of scarcity by encouraging churches to think of their financial future with openness instead of with limitations.
This event is $20/person, but because we believe it will have the biggest impact when pastors attend with a team (church staff and/or congregation members), we are offering a special 50% discount for any groups of 3 or more.
Come for respite and renewal. Be inspired. And leave with a team ready to embrace God's abundance as we move forward in our common journey to make disciples and transform the world. 
Choosing Abundance
Presented by the Center for Leadership Excellence
with Tom Berlin
October 13, 2021, 10am-12pm ET
Zoom Meeting