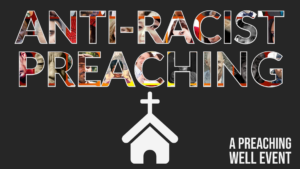 The Center for Leadership Excellence invites all who proclaim from the pulpit to join us this Thursday, 10-11:30am ET, for our first of three virtual workshops.

Our Preaching WELL theme this year is Wade in the Water: Engaging Challenging Topics from the Pulpit, and this first week we welcome Lisa Yebuah (Southeast Raleigh Table) and Jamie Thompson (Pink Hill UMC) to share with us their struggles and successes with anti-racist preaching. 

Come to learn from colleagues and to share your own stories. After an initial presentation and discussion with Lisa and Jamie, we will have time for participants to discuss their own experiences in breakout rooms, followed by large-group Q&A.

Whether you have been crafting anti-racist sermons for years or you have no idea where to begin, we invite you to join us for this important conversation.
 
Anti-Racist Preaching: A Preaching WELL Event
Presented by the Center for Leadership Excellence
with Lisa Yebuah and Jamie Thompson
October 14, 10-11:30am
Zoom Meeting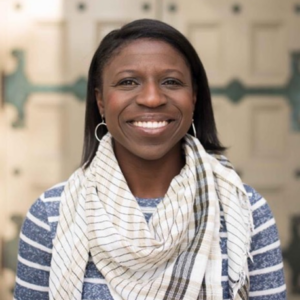 About Lisa Yebuah:
Lisa Yebuah is the pastor of the Southeast Raleigh Table, the newest worshipping community of Edenton Street UMC, and also serves on the Cabinet as the Spiritual Director and Advisor for Inclusion and Equity. She's a 1999 graduate of Wofford College and a 2004 graduate of Duke University Divinity School. Life in ministry is at the heart of who she is.
When asked, Lisa sums up her vocation through the lens of Mark 2: "I'm trying to help people in the pews become less concerned about the holes we make in our roofs and become more holy restless about our friends who're bound to their mats." Beyond ministry, Lisa is a professional people watcher, a biscuit-eating CrossFitter, and a seasoned trash-talker during the football season.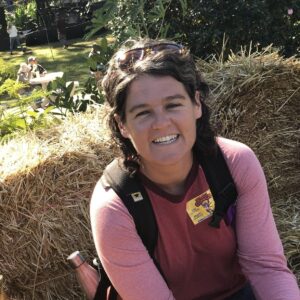 About Jamie Thompson:
Jamie Thompson is Pastor at Pink Hill United Methodist Church and is also a convener in a new ministry called Community Connection, working to build authentic relationships across dividing lines and cultivate healing in rural, eastern North Carolina. She is a 2007 graduate of Mount Olive College, 2011 and 2012 graduate of Union Presbyterian Seminary.
Jamie loves being outdoors, working out, martial arts, the ocean, and her two cats named Zippy and Gladys Herdman. For a long time now, Jamie has had a passion and heart for doing the work of racial and economic justice in rural, eastern North Carolina. In stubborn hope, she keeps the words of her mentor, Dr. Katie Cannon, in mind, "Do the work your soul must have," and, "when it gets hard, just keep going on faith."