NC Conference Disaster Ministries has worked across eastern North Carolina to help families and communities rebuild and recover following natural disasters. Four years after Hurricane Florence, there are still many families with unmet needs.
Sandra Velez, Hispanic Latino Disaster Response Coordinator, discovered some of those needs in the Robeson County community through her work with the Trabajando Juntos (Connecting Neighbors) training course. Sandra connected with St. Andrews Catholic Church, Piney Grove Missionary Baptist Church, Branch Street United Methodist Church, and Patrick Strickland to help identify families in need of appliances, such as refrigerators, washers, dryers, and stoves.
The generosity of the Anonymous Trust Grant for Robeson County, the support of Lowe's Corporate, Inc., and several churches helped provide 26 refrigerators, 16 washers, 13 stoves, and 1 dryer to families in Robeson County.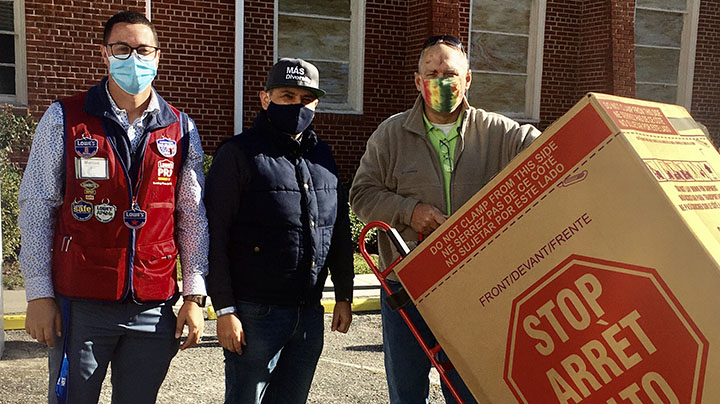 On December 1, 2020, Disaster Ministries helped distribute appliances to the families. Sandra Velez stated the donation delivery was an afternoon where the presence of the Holy Spirit was present. The families helped lend a hand to one another and expressed deep gratitude for all who made the donation possible.
We are so thankful for all of our partners, donors, and volunteers who donated their time and gifts to those in need.