The severity of Hurricane Matthew's destruction was unexpected for North Carolinians. Severe flooding impacted areas that had previously not been affected. Rosa Dickerson was one of the many homeowners whose home in Lumberton was flooded by Matthew.
Jeff Wade, Lumberton Disaster Response Construction Manager, came across Rosa's home while assessing damage in the area. Jeff had to climb through Rosa's window to enter her home due to extensive damage. What once was a home surrounded by flowers was unrecognizable.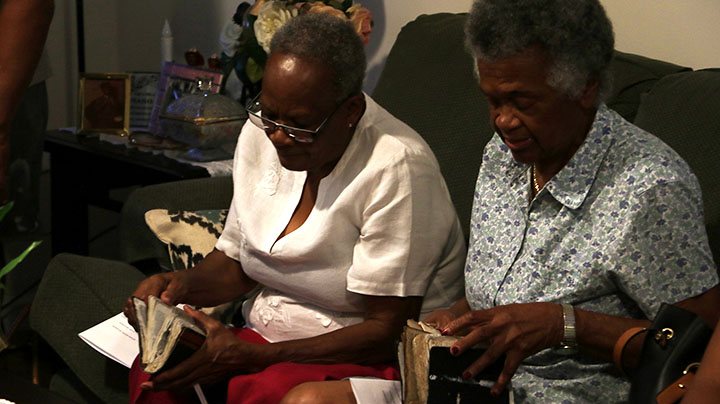 The Lumberton Disaster Response Center began to muck out and repair Rosa's home, with the help of NC Housing Finance. Volunteer teams began to install new sheetrock and flooring. The Lumberton Disaster Response Center was making progress on Rosa's home until Hurricane Florence hit two years later.
Hurricane Florence flooded Rosa's home again, damaging the newly installed sheetrock and flooring. Even though Florence caused a setback in reconstruction, Rosa never gave up hope. 36 months after Hurricane Matthew, Rosa was finally able to return home.
On August 7, friends, volunteers, neighbors, and the Disaster Ministries team gathered together to bless Rosa's new home. It was a day of joy and celebration for Rosa and her community. Rosa proudly showed her guests around her home and even played her favorite hymn, "Sweet Hour of Prayer" on her piano.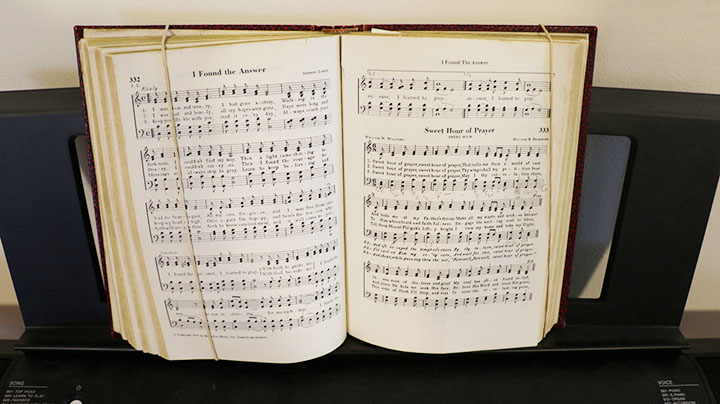 Rosa expressed her gratitude for Disaster Ministries and all of the volunteers who selflessly donated their time to help repair her home. Disaster Ministries works to provide hope for disaster survivors who feel forgotten. Rosa is one of the disaster survivors that Disaster Ministries has helped return home, but there are still hundreds on the waitlist.
Join Disaster Ministries to help restore hope for the hundreds of disaster survivors still waiting for assistance. Call 888-440-9167 or email disaster@nccumc.org to learn how you can help others in need.