The #BeUMC campaign reminds us of who we are at our best — the spirit-filled, resilient, connected, missional, faithful, diverse, deeply rooted, committed, disciple-making, Jesus-seeking, generous, justice-seeking, world-changing, grace-filled people of God called The United Methodist Church.
We open our hearts, minds, and doors to all people. All belong and will be loved in The UMC. All will be heard, respected, and engaged. All will be free to develop their personal relationship with God and to serve fully in the ministry of Jesus Christ.
The NC Conference Media Center recommends these hospitality training programs and several excellent books to help your congregation build and sustain a culture of radical hospitality for all people.
The Art of Hospitality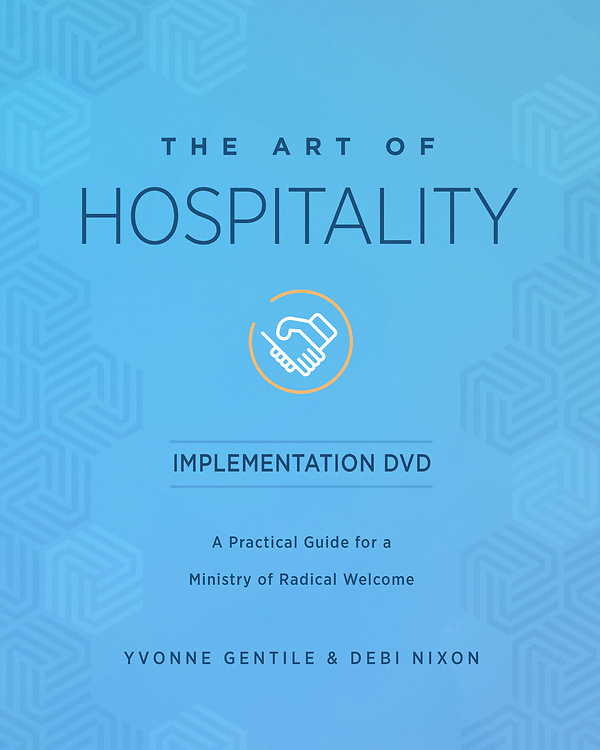 Welcoming guests as they enter your church and offering them free cups of coffee are fine practices…but not very compelling. The Art of Hospitality offers step-by-step actions that will help create a culture of radical hospitality in every area of your church—from pastors to staff to lay leaders and volunteers. Loaded with key principles and methods honed by hospitality experts Debi Nixon and Yvonne Gentile in their work at The Church of the Resurrection, this guide is designed to permeate your entire church with common language around the ministry of welcome, hospitality, visitor care, outreach connections, and membership.
This program uses a book, DVD, implementation guide, companion book, and a greeter and usher handbook.
Other Multimedia Trainings
The Lewis Center for Church Leadership at Wesley Theological Seminary offers two multimedia training programs in their Reach New Disciples series.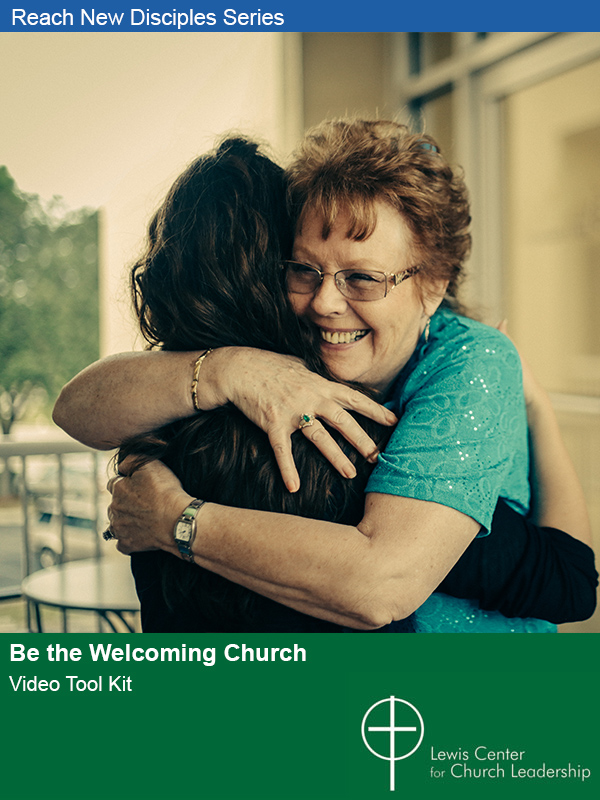 Be the Welcoming Church will help you develop a congregation-wide ethos of hospitality and institute best practices for greeting newcomers, making them feel at home, and encouraging them to return. It will help your congregation be more effective as hosts for Christ. The video tool kit includes a DVD and CD-ROM with seven 5-10 minute videos and printable study materials. This resource may be used for hospitality training or in adult classes or groups.
The New Welcome helps you open your church to the transformative presence of new people welcoming newcomers by acknowledging the changing ways that people enter into the life of churches. Through engaging videos, presentations, and supplemental materials you will learn concepts and strategies to welcome and respond to first-time and repeat visitors, reach younger generations, expand your entry points, and get new people involved. This resource is appropriate for self-study and for use with groups in your church. It includes a DVD and CD-ROM with two 30-minute videos and printable study materials.
Books on Hospitality
Clip In: Risking Hospitality in Your Church by Jim Ozier and Fiona Haworth. When a cyclist clips into the pedals, a huge risk is involved because he or she must learn a new way to achieve balance and momentum. Creating a culture of hospitality within your church involves the same intricate process. Not only do balance and momentum go hand-in-hand, one can't exist without the other. Growing a church requires the same kind of delicate interplay: balancing attention toward existing members and generating momentum through reaching new people. Without both, the church won't grow. Creating a culture of hospitality involves risk and relearning old habits, but facilitating both will yield fruitful results.
Becoming a Welcoming Church by Thom S. Rainer. In almost all of Thom Rainer's consultations, church members perceive their church to be friendly. But as he surveyed guests, he found that the guests typically saw church members as unfriendly. The perception chasm existed because the members were indeed friendly . . . to one another. The guests felt like they crashed a private party. Thom Rainer has a game plan for churches to become more hospitable. In a format that is suitable for church members to read individually or study together, Rainer guides readers toward a practical framework for making a difference for those who visit their church. Churches may use this book to assess and audit where they are on a spectrum between welcoming and wanting.
Making Room: Recovering Hospitality as a Christian Tradition by Christine D. Pohl. Although hospitality was central to Christian identity and practice in earlier centuries, our generation knows little about its life-giving character. Making Room revisits the Christian foundations of welcoming strangers and explores the necessity, difficulty, and blessing of hospitality today. Combining rich biblical and historical research with extensive exposure to contemporary Christian communities, this book shows how understanding the key features of hospitality can better equip us to faithfully carry out the practical call of the gospel.
The Welcoming Congregation: Roots and Fruits of Christian Hospitality by Henry G. Brinton. This practical book studies the biblical basis for Christian hospitality and how it is practiced in congregations today. While recognizing the challenges of embracing all people in the life of the church, Brinton offers a helpful guide for creating a hospitable congregation and welcoming others through spiritual formation, reconciliation, and outreach. He includes discussion questions and an action plan in each chapter.
Welcoming All People
The following books may assist you in welcoming different groups of people, such as differently-abled persons, parents of young children, and people of different ethnic groups.
Vulnerable Communion: A Theology of Disability and Hospitality by Thomas E. Reynolds. As parents of a son with disabilities, Thomas Reynolds and his wife know what it's like to be misunderstood by a church community. Reynolds draws upon that personal experience and a diverse body of literature to empower churches and individuals to foster deeper hospitality toward persons with disabilities. Reynolds offers valuable biblical, theological, and pastoral tools to understand and welcome those with disabilities.
Including People with Disabilities in Faith Communities: A Guide for Service Providers, Families, & Congregations by Erik W. Carter. Bringing his practical ideas to life with anecdotes, quotes, and examples of successful strategies, Erik Carter helps readers reflect on how welcoming their congregation is—and could be—for people with disabilities and their families. To make inclusion work in any faith community, this how-to book gives readers workable strategies and photocopiable forms for identifying "indicators of welcome," encouraging community outreach, and gathering important information about the support needs of people with disabilities and their families.
The Nursery of the Holy Spirit: Welcoming Children in Worship by Daniel R. Hyde. The presence of children in public worship is not only striking but also increasingly strange in modern American church life. In fact, the idea of your children sitting or standing next to you during prayer, singing, or the pastor's sermon can be downright scary. This book is based in the conviction that public worship is the nursery of the Holy Spirit and that bringing children in is both beneficial and a blessing. It offers practical advice on how to make this ideal a reality in your children's lives.
The Most Important Space in the Church: The Nursery by Rita Hays. It is in the nursery that many visitors first interact with church members and experience an outpouring of warmth and acceptance known as radical hospitality. By building a rich, spiritually rooted ministry with infants through two-year-olds and with their families, congregations establish a faith formation pattern that continues through all age levels. Hays presents both theological groundwork and practical applications for strengthening any church's ministry, beginning in the most important space-the nursery.
Embrace: God's Radical Shalom for a Divided World by Leroy Barber. Factors such as race, class, values, and lifestyles keep us from connecting with others in meaningful ways. It's easy to avoid or ignore those who make us uncomfortable and those we simply do not like, but God's call to the church is to do just the opposite. Leroy Barber has spent decades pursuing reconciliation and justice amongst groups of vastly diverse people. He knows the challenge of embracing those who are difficult to embrace, yet he advocates that the way to radical shalom on earth is through pursuing these relationships. We have the opportunity as the people of God to bring true peace and unity to a world that desperately needs it.
Who Is My Neighbor? ¿Quién es Mi Vecino? Learning Spanish as Church Hospitality by Joyce Carrasco, Ruth Cassel Hoffman, and Ngoc-Diep Nguyen. Who Is My Neighbor? is a field-tested resource through which English speakers of any church and congregation can learn basic Spanish-speaking skills to be able to communicate and provide a welcoming atmosphere to the Hispanic communities surrounding them. The six-session resource developed by the Northern Illinois Conference covers basic conversational Spanish and simple and easy-to-follow Spanish-language worship material. The program encourages openness toward Spanish-speaking neighbors, understanding of different cultures, and compassion for those who struggle to learn English. This resource uses a teacher and a student manual and is easily implemented by congregations of any size. It results in a program of hospitality that will help include Hispanic communities in your church congregation.
Additional Resources
For a complete list of our resources related to welcoming, view the Hospitality pathfinder. Additional resources for welcoming all people are listed in these pathfinders:
Request These Resources
These resources can be borrowed for free by anyone involved with a United Methodist Church in the North Carolina Conference. We will mail them to your home! All you need to do is fill out the Resource Request Form.