An updated version of this list is available at our Online Learning Opportunities page.
While children around the world are learning online, adults can also take advantage of the many online courses available for Christian education, leadership training, and spiritual growth. There are several United Methodist institutions that offer classes online.
BeADisciple.com
BeADisciple.com is a program of the Richard and Julia Wilke Institute for Discipleship at Southwestern College, a United Methodist institution in Winfield, Kansas. Students begin together, progress through materials together, and end together. Courses are conducted in small groups of about 5 – 20 with a trained facilitator or a certified instructor, so students and instructors have an opportunity to get to know one another. Individual students participate at the time of day that works best for them. Courses generally cost around $40-$70 each, but it might be more or less depending on the length of the course and whether or not the course is part of a certification program. All of the courses offer CEU credits. Course topics include:
Bible studies
Church leadership
Grief
Small groups
Spiritual growth
Stewardship
United Methodism
And more
BeADisciple.com is currently enrolling for these interesting courses and many others:
Finding Calm in the Storm
Planning for the Church Emergency
Introduction to the Enneagram
Leading Bible Study: Biblical Interpretation
Upper Room eLearning
The Upper Room is a ministry of Discipleship Ministries of The United Methodist Church. They offer online courses in their Upper Room eLearning platform. Each course offers different features including video, audio, and textual content. These courses are self-paced with no official end date. Some of the courses earn CEU credits. Course prices range from $9 to $30. Many of these courses are based on books published by The Upper Room. Topics include:
Lent
Spiritual leadership
Prayer
And more
All of The Upper Room courses are currently enrolling because they are self-paced. Some interesting titles include:
Freedom From Worry
Prayer, Stress, and Our Inner Wounds
Facing Financial Struggle
Preparing the Way: Looking Beyond America's Current Crisis of Faith
The Upper Room also offers an option to set up a private online classroom for your small group or congregation using their courses. There are simple instructions to do so.
Discipleship Ministries eLearning
Discipleship Ministries of The United Methodist Church offers four eLearning courses for free. You could also choose to take the paid version of three of the courses to earn CEUs:
See All The People: Discipleship Begins with Relationship
How to Have a Courageous Conversation
Disciples Living Generously
How to Start Small Groups
The Committee
General Commission on Religion and Race
The General Commission on Religion and Race of The United Methodist Church offers three online courses for people of all races on implicit bias and anti-racism.
Implicit Bias: What We Don't Think We Think
Anti-Racism 101: Required Skills for White People Who Want to be Allies
You Are Here: First Steps for White Christians on Race and Racism
UM History Hub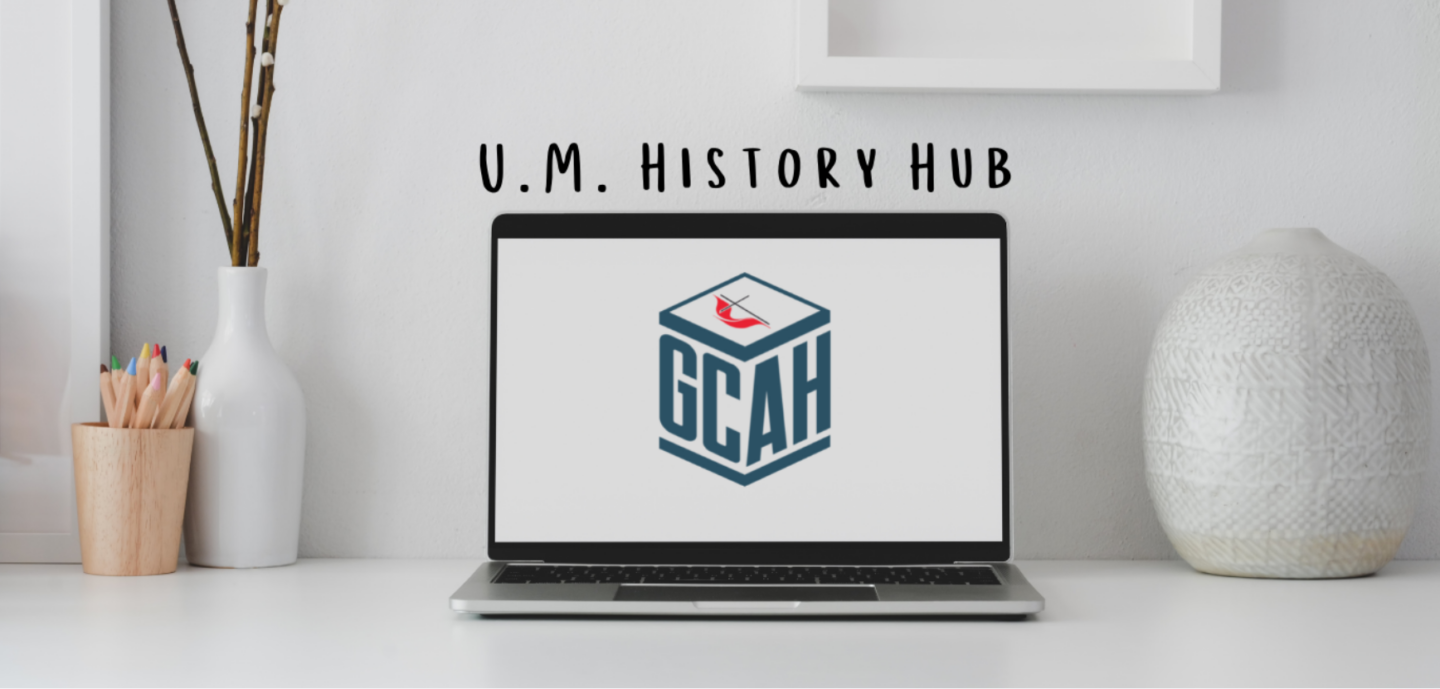 Learn alongside the General Commission on Archives and History
to understand the past, contextualize the present, and envision the future. They are currently offering the following eCourses for groups and individuals:
Splits, Separations, and Reconciliations: Rooted in Wesleyan Grace
Way of Wesley Workshop (for youth)
Local Church Historian's School
United Methodist Communications Online Training Center
The United Methodist Communications Online Training Center offers affordable online courses and free online micro-training courses with professional instruction available on your own time. These self-paced courses take 2-3 hours to complete. The micro-trainings only take 20-30 minutes. There are free and paid courses, ranging from $20 to $30, and some of the courses offer CEUs. The topics are mostly about church communications. Some interesting courses include:
Digital Media for Ministry
Social Media for Churches
Sharing Your Church Through Video
Connectional Giving
What It Means to Be United Methodist
Lewis Online Learning
The Lewis Center for Church Leadership at Wesley Theological Seminary offers three online courses for $49 each. Each self-paced course earns 0.5 CEUs. The courses are presented on a custom-designed web platform that integrates written content, video instruction, individual reflection, and student input submitted for review. The current offerings are:
Maintaining Boundaries in a Digital Age
Understanding Clergy Sexual Ethics
The Methodist Class Leader
ClergyEducation.com
ClergyEducation.com is a division of Market Square Publishing LLC. Market Square publishes books by United Methodist leaders, and their webinars and online courses are taught by these same authors. At ClergyEducation.com, you pay $25 for a one-hour course at a specific date and time. Recorded courses are also available at $20 each. Upon completion, you earn 1 hour of CEU. Some upcoming courses include:
Getting Your Congregation Back Into the Game of Effective Ministry
Help Your Congregation Dream Like Jesus
Developing Effective Communication to Grow Your Congregation