Many schools are closed because of the COVID-19 (coronavirus) pandemic, and many churches have ceased worship and other public gatherings. Yet, we still want to provide our kids with activities to do at home that will continue to help them grow in their faith – while keeping them occupied! Here are some free online Christian education resources to use during quarantine.
Cokesbury Kids
Cokesbury Kids is also offering a page of free resources including Deep Blue Kids lessons, kids activities, VBS resources, and more.
Prayer Practices
The Upper Room has posted Pandemic Prayer Practices for Children, Youth, and Families. It includes many ideas for all ages including written prayers, creating a family altar, and prayer activities.
Discipleship Ministries Booklets
Discipleship Ministries of The United Methodist Church offers these free booklets that can be downloaded. Ten Simple Spiritual Practice Ideas for Children & Youth offers 10 ideas for helping children and youth develop simple spiritual practices such as creative expression, body prayer, and the Examen.
This booklet on Family Faith Formation provides ideas for the whole family to practice together in everyday life. It includes liturgy, ritual, and prayers for every moment of the day from morning routines to car time to bedtime. Introduce your kids to faith stampers as markers of their faith journey.
Wesleys Take the Web
Are your youth missing confirmation classes? Keep them up to speed with this fun video series from United Methodist Communications, The Wesleys Take the Web. The short videos place the Wesley brothers in modern times as they explain core concepts of Wesleyan belief. Reflection questions based on the videos are also available on the website.
While you're at it, introduce your youth (or yourself!) to the Wesley Bros webcomic on which these videos are based. The comic, and the drawings for these videos, are illustrated by the NC Conference's own Rev. Charlie Baber!
LinC: Living in Christ for Teens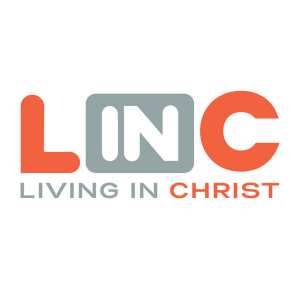 LinC: Living in Christ from Cokesbury is a fresh, timely, and biblically-based resource that helps you help your teens examine relevant faith and life issues, using the latest music, movies, news, and current events. They have made several of their lessons available for free on the Cokesbury Kids Free Resources page. These lessons include topics such as Hope, Bad News, Lament, Soul in Disrepair, Handwashing Day, and Why Worry?
Youth Curriculum on Faith & Justice
Connecting Faith & Justice is a curriculum for youth from the General Board of Church and Society of The United Methodist Church that can be easily adapted for one or a few youth to work through on their own. The lessons follow the lectionary and focus on themes of mercy and justice. Begin with the bonus lesson that explores the theme. All of the lessons include scripture study and activities.
Sparkhouse Family Sunday School
Sparkhouse Publishing is offering a free Family Sunday School beginning April 19th. Each video presents a lesson based on Lectionary readings that families can watch together. The Bible story, illustrations, and other content are based on Spark: Activate Faith Lectionary Sunday school lessons. post a new lesson every Tuesday for the following Sunday. Lessons will be posted through Trinity Sunday, June 7, 2020.
Bible App for Kids
Download The Bible App for Kids onto your smart device, or just visit the website for free Bible story videos. The website offers parent guides, coloring pages, and adventure books that go along with each video to enhance learning and provide kids with a way to engage the bible stories away from the screen.
Michigan Conference Resources
The Michigan Conference of The United Methodist Church has posted a very helpful page of resources on Children's Ministry and COVID-19. Of particular interest is the section "Articles about how to talk with your kids about COVID-19." It includes links to videos, articles, and even a comic that you can use to help explain COVID-19 to your kids. Many of the other resources and tips on this page are for faith leaders.