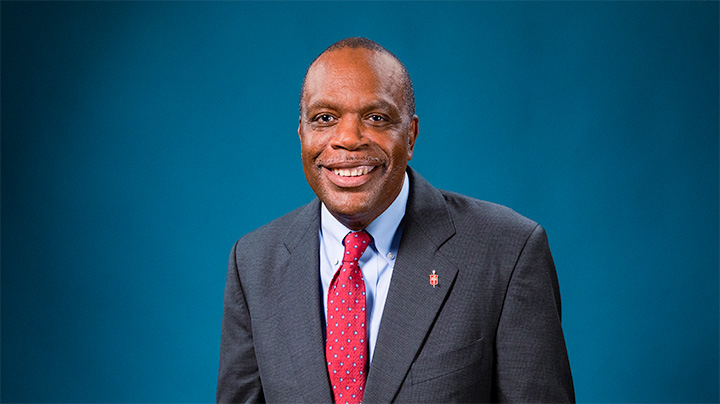 September 19, 2021 at 4 pm
Add this Event to Your Calendar
Apple | Google | Office 365 | Outlook
We invite you to join us on Sunday, September 19 at 4 pm, as the North Carolina Conference welcomes Bishop Leonard Fairley as our interim Bishop. The event will have both live and recorded content.
We will begin with a live interview of Bishop Fairley, led by Rev. Beth Hood, Assistant to the Bishop for Clergy Life. Following the interview, we will hear a message from Bishop Fairley, and then there will be a time for Bishop Fairley to answer questions submitted by laity and clergy from across the Conference. Submit your questions ahead of time by emailing communications@nccumc.org between now and September 19.
There are two ways to participate: watch at live.nccumc.org, where you will have the opportunity to interact and ask questions in the chat, or stream it via the NC Conference app. We look forward to joining together across our connection as we extend a joyful welcome to Bishop Fairley and Dawn. See you on the 19th!