The #BeUMC campaign reminds us of who we are at our best — the spirit-filled, resilient, connected, missional, faithful, diverse, deeply rooted, committed, disciple-making, Jesus-seeking, generous, justice-seeking, world-changing people of God called The United Methodist Church.
As we enter the season of Lent, our focus this month is on our faithfulness.
We are devoted to an ongoing, meaningful journey of discipleship.
We explore what it means to both have faith and be faithful.
We consider how spiritual practices strengthen our faith.
We celebrate the faithful women of Methodism in observance of Women's History Month.
Discipleship
We are devoted to an ongoing, meaningful journey of discipleship. See more resources in our Discipleship pathfinder.
A Disciple's Path: A Guide for United Methodists (DVD) by James A. Harnish with Justin LaRosa. This DVD study looks beyond membership, presenting an engaging approach to discipleship from a distinctly Wesleyan perspective. It helps you develop spiritual practices, discover your unique gifts, and engage in ministry that brings transformation to your own life and to the lives of others and the world.
Discipleship Path: Guiding Congregations to Connect with Jesus by Quincy D. Brown. This book is designed the help churches discern, dream, and dream next step practices for discipleship. What are the next steps to get churches to move from program to pathways that help people to practice the marks of discipleship: Presence, Service, Prayers, Gifts, and Witness?
Gospel Discipleship: 4 Pathways for Christian Discipleship by Michelle J. Morris. Learn how to engage in self-reflection which can help you define a path to discipleship that fits your own context. The Participant Guide provides individuals with assessment tools to help them clarify their path and the Congregation Guide functions as a program leader guide and helps assess and define discipleship paths for a church as a whole.
Stride: Creating a Discipleship Pathway for Your Church by Mike Schreiner and Ken Willard. The authors share the principles they developed at Morning Star UMC in St. Louis, Missouri that show you how to plot a course to fruitful discipleship in your church. A participant book is intended for small group study participants. It focuses on tangible ways each of us, no matter where we find ourselves currently on our Spiritual journey, can intentionally take steps and strides closer to Jesus.
Discipler: An Interactive Guide to Intentional, Relational, Accountable Discipleship by Phil Maynard and Eddie Pipkin. This resource invites individuals and small groups into a process of discovering a maturing relationship as disciples of Jesus Christ. This interactive guide provides six months of engaging activities around six key dimensions of discipleship. A great how-to resource for discovering the basics and beyond of living more fully as disciples.
Becoming a Disciple: A Lifelong Venture by Adolf Hansen and Colleagues. Might discipleship—within Christ's directive—mean something unique to each of us? In this book, you'll meet eight United Methodist clergy and hear them discuss the definition of discipleship as they help us to pursue the adventure of a lifetime.
Faith
We explore what it means to both have faith and be faithful.
Courage: Jesus and the Call to Brave Faith (DVD) by Tom Berlin. By examining the life of Christ, we can begin to understand what true courage is and how God works in our lives when we exhibit a brave faith. Berlin challenges us to unlock the courage that we already possess as Christ-followers, and in doing so, we can begin to find the remarkable life Jesus offers us.
Hear It, See It, Risk It: How Faith Grows by Steve Cordle. This book is about how we learn to trust God more deeply, and in the process receive more of what God has always intended and promised to us. This book is drawn from Hebrews 11, which is sometimes called the Bible's "Hall of Faith." The author challenges us to grow in our faith by following the examples of biblical heroes.
The Wesley Challenge: 21 Days to a More Authentic Faith (DVD) by Chris Folmsbee. This DVD study introduces John Wesley in a practical and accessible way through twenty-one questions studied over three weeks. This series is a great way for your entire church to renew its passion and discover a deeper commitment to God—one that is more authentic, vulnerable, and soul-shaping.
One Faithful Promise: The Wesleyan Covenant for Renewal (DVD) by Magrey R. deVega. A covenant with God is a faithful promise of renewal, and none is more central to the Methodist identity than The Wesley Covenant Prayer, which John Wesley first shared in a renewal service in 1755. Its central theme, "the means of increasing serious religion," focuses on the way we can have a closer relationship with God and others through a heightened dedication to a serious faith.
Animate: Faith (DVD) by Sparkhouse Publishing. This DVD study brings together leading voices to create an accessible, captivating exploration of big questions of the Christian faith that's designed to spark conversation in faith communities. Each session features a different speaker including Brian McLaren, Nadia Bolz-Weber, Lauren Winner, Bruce Reyes-Chow, and more.
Embracing an Adult Faith: Marcus Borg on What it Means to be Christian (DVD) by Marcus Borg with Tim Scorer. Author and Bible scholar Marcus Borg invites us to join him in revisiting Christianity's most fundamental questions. Participants enjoy the rare privilege of witnessing Marcus in dialogue with a small, diverse group of adults as they honestly — and sometimes painfully — confront the big questions and work together toward authentic answers.
Prayer
We consider how prayer strengthens our faith. See more resources in the Prayer Resources for Adults and Prayer Resources for Youth and Children pathfinders.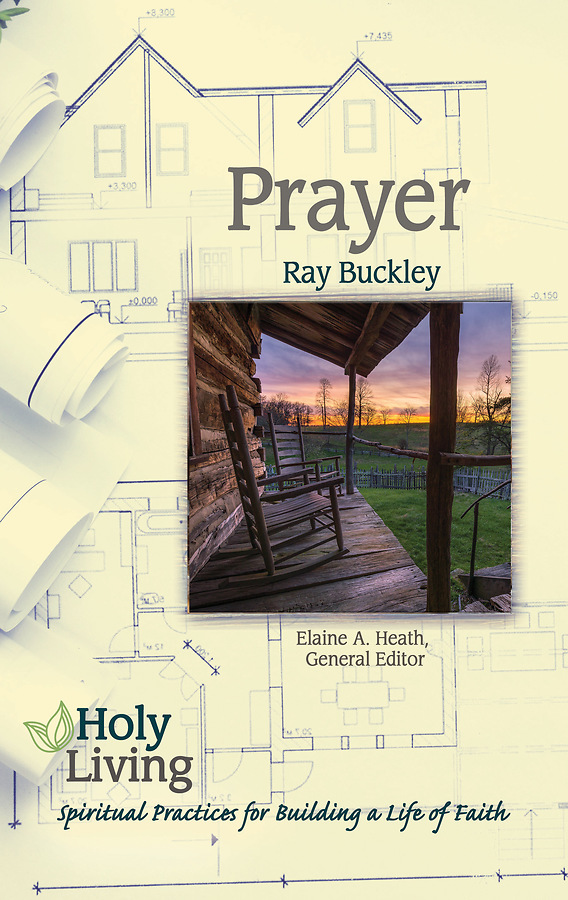 Prayer by Ray Buckley. No matter your comfort level or experience with prayer, this book will help you explore the purpose of prayer, the nature of prayer, and the results of a life of prayer. It leads you to be open to the transformation prayer can bring to your life and helps you better engage in prayer both individually and with others. Includes questions for personal reflection and group discussion.
The Wesley Prayer Challenge: 21 Days to a Closer Walk with Christ (DVD) by Chris Folmsbee. John Wesley expected that people would pray the Wesley Covenant Prayer as a way of remembering, renewing, and surrendering themselves in complete trust to God. In this DVD study, author Chris Folmsbee invites readers to consider words from the Wesley Covenant Prayer each day for three weeks, while reflecting on their meaning in the context of the larger piece.
Daily Prayer: A Simple Plan for Learning to Say the Daily Prayer of the Church (DVD) by Robert Benson. Here is a simple, contemporary plan to learn the prayer secrets of spiritual masters–a plan using beautiful liturgy that involves focusing on and listening to God instead of ourselves. This plan returns us to the prayer practices of early Christians and unites us with Saints of faith that include Saint Benedict, Saint Francis, Martin Luther, and John Wesley.
A Bead and a Prayer: A Beginner's Guide to Protestant Prayer Beads by Kristen E. Vincent. This book introduces Protestant prayer beads as a tool for connecting with God. This 4-week Bible study is designed for people with no experience in using prayer beads. It includes a brief history of the use of prayer beads, easy instructions for making prayer beads, prayers and devotions to use with the beads, and resources for making or purchasing your own set of prayer beads.
Becoming A Praying Congregation: Churchwide Leadership Tools by Rueben P. Job. This resource is designed to help leaders teach, inspire and example deeper prayer life for the entire congregation through worship, study, ministry teams, and individual devotion. Using ideas and examples from congregations with active prayer ministries, leaders will be inspired to develop deeper prayer practices in worship, decision-making, groups, prayer ministry team, age-level classes, and households.
Sanctuary of the Soul: Journey into Meditative Prayer by Richard J. Foster. Weaving together quotes and stories from the lives of mothers and fathers of the faith as well as powerful encounters with God from his own life, Foster describes the riches of quieting your mind and heart in order to listen to and obey God more closely. Along the way, he also provides the biblical teaching and step-by-step help you need to begin this prayer practice for yourself.
Other Spiritual Practices
We consider how spiritual practices strengthen our faith. See more resources on our Spiritual Disciplines and Sabbath pathfinders.
Five Means of Grace: Experience God's Love the Wesleyan Way (DVD) by Elaine A. Heath. This DVD study guides readers through the five means of grace that John Wesley called "instituted," meaning these are spiritual practices in which Jesus himself participated and which he encouraged his followers to do. Participants will consider how each of the five means of grace helps us as communities of faith to pray more deeply and live more missionally as followers of Jesus Christ.
Opening Ourselves to Grace: Basic Christian Practices (DVD) by Discipleship Resources. This resource explores the basic practices of Christian faith and life from a Wesleyan perspective. This 4-6 session small-group study on the means of grace in the Wesleyan tradition will help your congregation understand the transforming power of grace.
Animate: Practices (DVD) by Sparkhouse Publishing. This DVD study is an introduction to the central practices of the Christian faith, why they are important, and how we can take part in them today. Sessions feature perspectives from Christian thought leaders on topics such as prayer, worship, money, and service. Speakers include Mike Slaughter, Enuma Okoro, Phyllis Tickle, Shane Claiborne, and more.
Benedict on Campus: Eight Spiritual Disciplines for Collegiate Ministry by David E. MacDonald. Inspired by the religious life of St. Benedict and richly illustrated with concrete examples, MacDonald adapts eight spiritual disciplines for emerging young adults. This book is a practical guide for those who work with emerging adults—college and university chaplains, campus ministers, student leaders, pastors, parachurch professionals, and spiritual directors.
Spiritual Practices in Community: Drawing Groups Into the Heart of God by Diana Shiflett. In this personal, hands-on guide, Shiflett walks us through a wide array of spiritual practices, from communal silence and Scripture meditation to active prayer and corporate discernment. She proves a reliable guide, offering step-by-step instructions, pointing out hazards and pitfalls, and sharing her own experiences with honesty and humor.
Foundations Revised and Updated for the 2020s: An Introduction to Christian Practices by Phil Maynard. Growth as a disciple begins with a good foundation. In this new updated edition, basic foundational spiritual disciplines are presented in an easy-to-understand and very practical workbook-style format. Even seasoned believers will find this to be a valuable resource to strengthen their spiritual lives.
Subversive Sabbath: The Surprising Power of Rest in a Nonstop World by A.J. Swoboda. Swoboda demonstrates that Sabbath is both a spiritual discipline and a form of social justice, connects Sabbath-keeping to local communities, and explains how God may actually do more when we do less. He shows that the biblical practice of Sabbath-keeping is God's plan for the restoration and healing of all creation.
Word by Word: A Daily Spiritual Practice by Marilyn McEntyre. McEntyre invites readers to dwell intentionally with single words — remembering their biblical and literary contexts, considering the personal associations they bring up, and allowing them to become a focus for prayer and meditation. She draws on the spiritual practices of lectio divina and centering prayer as she encourages readers to allow these small words to help them pause and hear the voice of the Spirit.
Methodist Women
We celebrate the faithful women of Methodism in observance of Women's History Month. See more resources in our Women's Ministry Video Resources and Women's Ministry Book Resources pathfinders.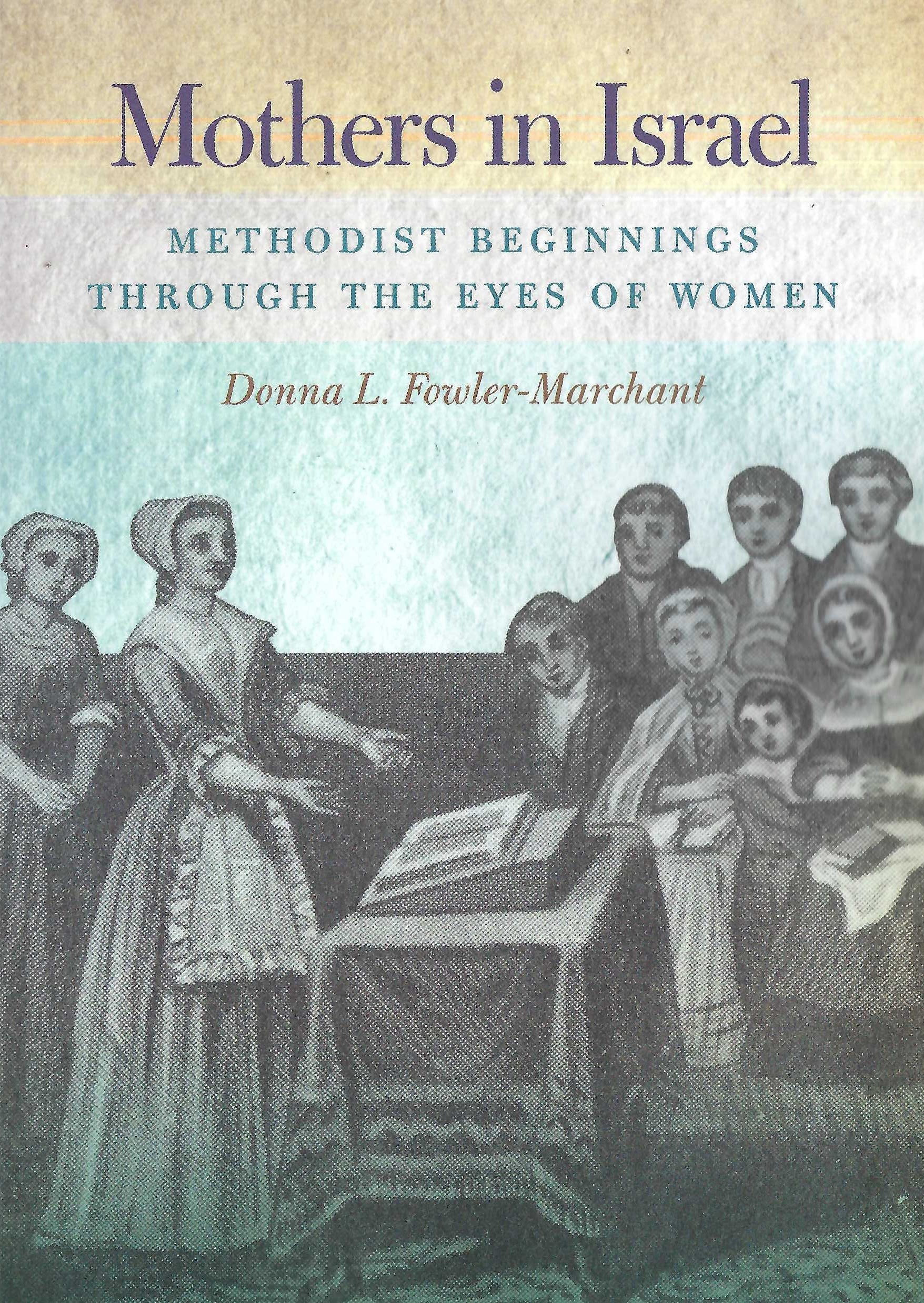 Mothers in Israel: Methodist Beginnings Through the Eyes of Women by Donna L. Fowler-Marchant. Eighteenth-century women like Susanna Annesley Wesley, Sarah Ryan, Mary Bosanquet Fletcher, Frances Mortimer Pawson, Sarah Crosby, and many more were pivotal in the growth of the Methodist movement as class leaders, visitors to the sick, devotional writers, teachers, and even preachers. Discover the richness of their legacy of faithful witness through this exploration of their own theological writings and reflections and their message for the Church today.
Nevertheless: American Methodists and Women's Rights by Ashley Boggan Dreff. This book tells the story of American Methodist women's efforts to fight for women's rights, beginning with the Women's Christian Temperance Union and ending with the #MeToo movement. Each chapter documents particular Methodist women and provides the reader with a basic historic context of the time or situation at hand as it shows how Methodist women engaged and fought for women's equality or women's rights in American society and American Methodism.
Women Bishops of The United Methodist Church: Extraordinary Gifts of the Spirit by Sharon Zimmerman Rader and Margaret Ann Crain. Bishop Sharon Zimmerman Rader and Dr. Margaret Ann Crain interviewed the women bishops of The United Methodist Church, the first denomination to elect women to the episcopacy. Through the stories they collected, they learned what enabled these women to persevere, claim authority, define leadership in their own ways, and rise to the episcopacy.
Pioneer Black Clergywomen: Stories of Black Clergywomen of the United Methodist Church 1974-2016 by Josephine Whitely-Fields. Black clergywomen are pioneers of the United Methodist Church who continue to significantly contribute to making disciples and spreading the good news of the gospel of Jesus Christ. Their stories are inspiring illustrations of the Holy Spirit at work in ordinary people who said yes to ordained ministry.
Breaking Barriers: An African American Family & the Methodist Story by Angella P. Current. On July 19, 1984, Leontine Current Kelly was elected bishop of The United Methodist Church, making her the first African-American woman to become a bishop within a major American religious denomination. This book recounts the story of her journey and that historic achievement.
Portrait of Susanna: The Story of Susanna Wesley (DVD) by Lynette Bennett Danskin. Amidst the hardships of an impoverished early eighteenth-century English home, Susanna Wesley trained her sons, John and Charles Wesley, in a style of Christian discipline and spirituality that would forever leave its mark on world Christianity. The dramatic power of the Christian witness of this "Mother of Methodism" lived on as her sons' ministries of preaching, organizing, and singing changed history.
For Youth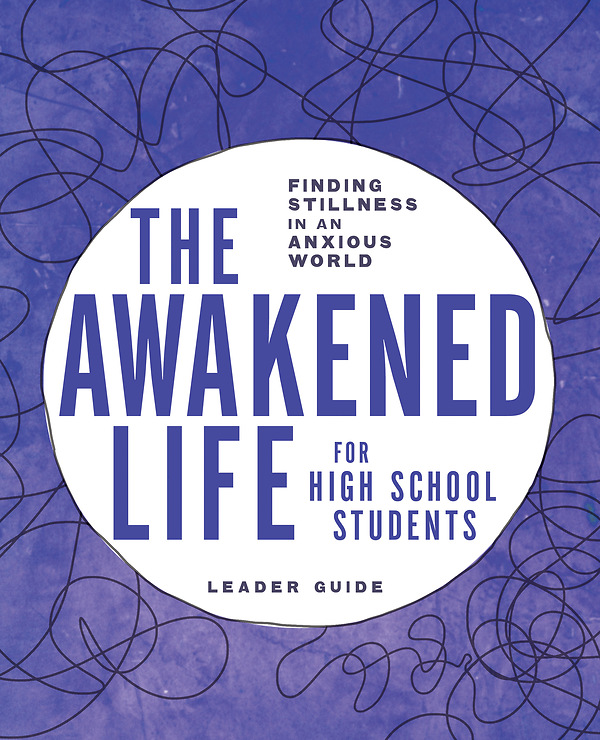 The Awakened Life for High School Students: Finding Stillness in an Anxious World by Sarah E. Bollinger and Angela R. Olsen. This eight-week small-group guide empowers teens to awaken to a more abundant life through practices that build resiliency, teach psychosocial skills, and foster emotional and spiritual well-being. Over the course of this study, students will learn how to connect with their own minds and bodies, expand their understanding of the importance of connection to others, develop connections to nature, and then combine all of these practices to build a resilient, joyful, and awakened life.
Building Spiritual Muscle: A Six-Week Journey to Shape a More Powerful Faith by Sabrina N. Short & Chris Wilterdink. This six-session Bible study and discipleship resource designed for youth will help work out their spiritual muscles and build their faith. The brief video clips will guide discussion for groups, with individuals setting their own learning and spiritual growth goals. This resource with help strengthen its users' faith and develop leaders.
Sticky Faith Teen Curriculum: 10 Lessons to Nurture Faith Beyond High School (DVD) by Kara E. Powell and Brad M. Griffin. This 10-session book and DVD study gives youth workers a theological and philosophical framework alongside real-world, road-tested programming ideas. The study is designed to help high school students develop a solid foundation that endures through the faith struggles they will face in college.
T.B.D. Think. Believe. Do. Prayer (DVD) by Sparkhouse Publishing. This small group resource for churches trusts youth to actively participate in their own faith development and wants to embark on this journey with them. It aims to equip students to embrace the ongoing, sustainable process of discipleship. This focus on prayer helps students understand what prayer means, how it impacts their faith and their lives, and what it truly means to them.
Way to Live: Christian Practices for Teens edited by Dorothy C. Bass and Don C. Richter. Written by a team of adults and teens, Way to Live discusses concrete ways youth can practice Christianity in everyday life. This book answers teens' yearning for a meaningful way of life by inviting them into an abundant way of life Jesus offers and challenging them to join others in practicing their faith. Through teen-friendly language and relevant examples, this book uses stories and ideas that make Christian practice come alive.
Enjoy the Silence: A 30 Day Experiment in Listening to God by Maggie Robbins and Duffy Robbins. This book is about the spiritual discipline of Lectio Divina. This ancient practice can help you develop an awareness of God's presence and power found in the Bible. The book's simple exercises take you through the process of reading Scripture, meditating on Scripture, listening to God through Scripture, and responding to Scripture.
For Children
Sing, Wrestle, Spin: Prayers for Active Kids by Jennifer Grant. In an easy-to-use format with illustrations, the author connects scripture and Biblical characters to dynamic prayer practices such as wrestling, singing, breathing, and dancing. Praying in sign language, by tracing a labyrinth, with bandaids, while planting a seed, eating something delicious, or riding a bike – these fun ideas are just some of the ways wiggly, tactile, and nonverbal kids will learn to reach out in love, gratitude, and need to God.
The Secret Weapon: Teaching Kids to Pray by Tina Houser. In Ephesians 6:10-18 we see a description of the armor of God, but most of us remember it only through verse 17. But, verse 18 tells us that our Secret Weapon is prayer! It encourages us to have this weapon with us at all times and on every occasion. In this book, you'll find lots of ways for kids to use their Secret Weapon. They are intended to tap into a variety of multiple intelligences so that kids can experience fervent prayer and understand the potential of their Secret Weapon.
Journey to the Heart: Centering Prayer for Children by Frank X. Jelenek. The first guide to a contemplative prayer practice for children, Journey to the Heart both instructs and inspires. Centering prayer is a way of opening our whole being to God, beyond thoughts, words, and emotions. It is simple and practical–a way of preparing heart and mind to receive the gift of an intimate relationship with God.
God Talk: 52 Fun Activities to Teach Children by Rita B. Hays. This resource focuses on how to live a life of faith in the world today. Activities center on a scripture verse children can read and memorize that engages children's senses. Adults will have minimal preparation time and activities are designed to enhance the spiritual growth of children.
Big Book of Discipleship Basics by Gospel Light. This book offers a step-by-step format for leading small group sessions that leads to amazing opportunities for discipleship. This valuable resource features fun activities and thought-provoking questions on such topics as depending on Jesus, getting into God's Word, and becoming a disciple.
Stepping Stones of Faith: Preschool Children Build Faith by Anita Edlund. Twelve basic Christian belief principles are presented for preschoolers using Bible verse, story, crafts, games, songs, and prayer.