The last several months have seen four new books that were written by or contributed to by authors who are leaders in the NC Conference of The United Methodist Church. The content of these books spans from Methodism to living with cancer to Christian fiction. Read on for details about these titles and how you can borrow them from the NC Conference Media Center.
Mothers in Israel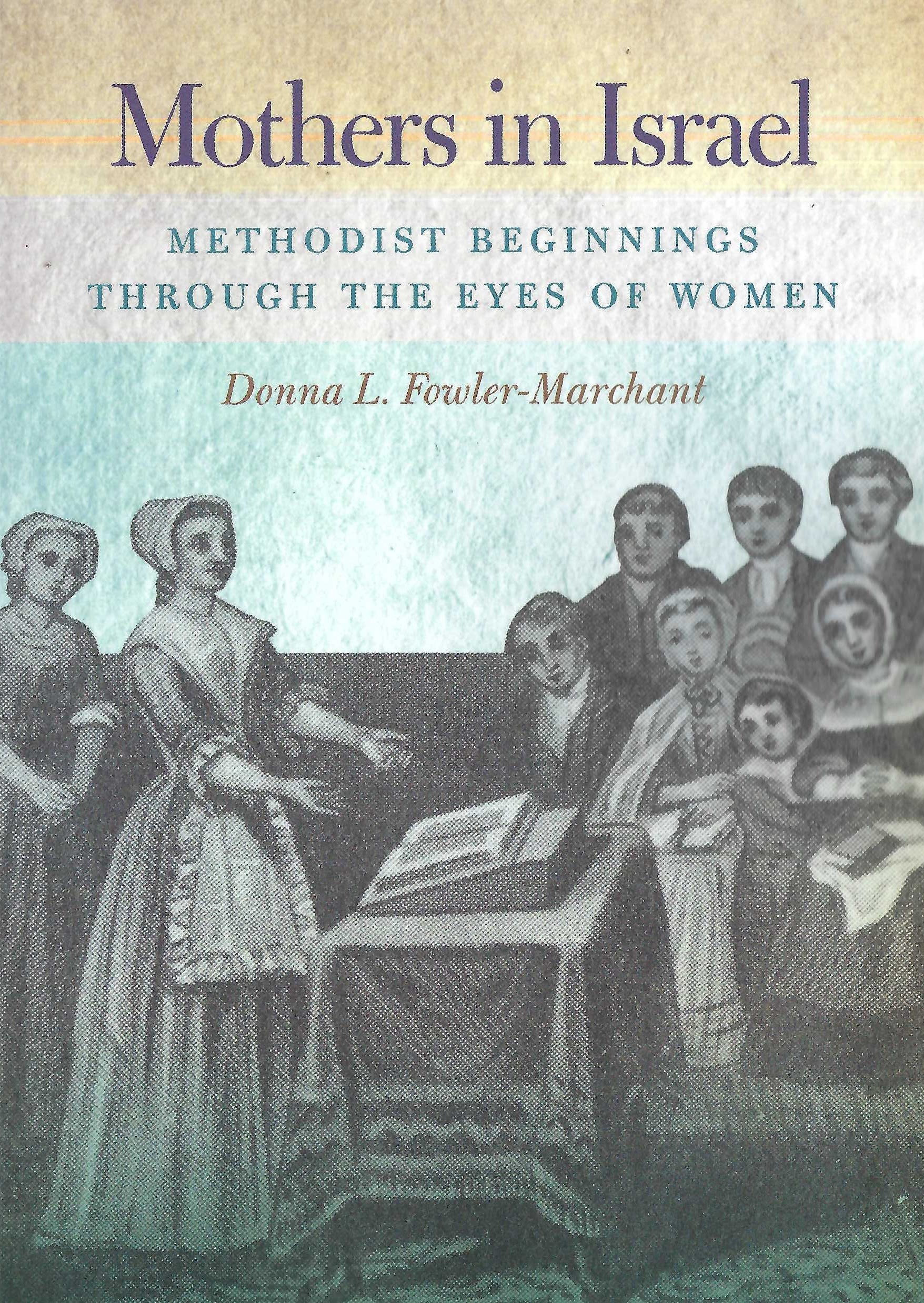 Rev. Donna L. Fowler-Marchant's book, Mothers in Israel: Methodist Beginnings Through the Eyes of Women, reveals the stories of early women leaders in the Methodist movement. The most well-regarded were known as "Mothers in Israel," a term referring to Deborah the judge in the Old Testament.
Eighteenth-century women like Susanna Annesley Wesley, Sarah Ryan, Mary Bosanquet Fletcher, Frances Mortimer Pawson, Sarah Crosby, and many more were pivotal in the growth of the Methodist movement as class leaders, visitors to the sick, devotional writers, teachers, and even preachers. Discover the richness of their legacy of faithful witness through this exploration of their own theological writings and reflections and their message for the Church today.
Bishop Hope Morgan Ward writes of the book, "Donna Fowler Marchant invites us to enter Methodist history through the compelling witness of Mothers of Israel, women who shaped the community in which we worship, pray, learn and serve Christ. Her book is thoroughly engaging, beautifully written, and provocative for conversation and spiritual growth. Donna invites us to learn 'from' these wonderful women, not just 'about' them. I hope you will put this on the top of your stacks of books soon to be read."
The Center for Leadership Excellence hosted a webinar led by Rev. Dr. Fowler-Marchant on Mothers in Israel: Impudent Women of Early English Methodism. The recording is available to watch now.
Donna L. Fowler-Marchant, DMin, is a popular speaker and an elder in the NC Conference, where she has been the pastor of several of our churches as well as Minister of Pastoral Care at a Presbyterian (PCUSA) church. She is currently serving a circuit just outside London in the Methodist Church in Britain.
I'm Black. I'm Christian. I'm Methodist.
Rev. Justin Coleman contributed an essay to I'm Black. I'm Christian. I'm Methodist. The book includes 10 contributing authors and is edited by Rev. Rudy Rasmus. Rev. Coleman's essay is titled, "I'm Black. I'm Pastor of a White Methodist Church."
In the book, ten Black women and men explore life through the lens of compelling personal religious narratives. They are people and leaders whose lives are tangible demonstrations of the power of a divine purpose and evidence of what grace really means in face of hardship, disappointment, and determination.
Justin Coleman is currently the senior pastor of University United Methodist Church in Chapel Hill, N.C. He has consistently served cross-racial and multiracial appointments throughout the denomination. Learn more about Rev. Coleman and this book in this episode of the NC Conference podcast, Voices.
The Epicenter
Jim Martin is the Director of Rockfish Camp and Retreat Center and also the author of a new novel, The Epicenter. The book follows two very different men, one a pastor and one a veteran, on two very different faith journeys of doubt, fear, and conflict who converge on a path of hope, friendship, and new life neither expected; a path that will change not only their lives but the entire town of Myers Valley, N.C.
Bishop Hope Morgan Ward writes in her review, "Jim Martin has created a story with winsome characters that are imagined yet deeply true. At the center is God-With-Us who weaves human stories into a tapestry that is compelling yet resisted, surprising yet anticipated, ordinary yet extraordinary. I anticipate that along with me, you will find yourself in Granite Street Church and give thanks."
NC Conference Pastor and Author Belton Joyner offers, "I judge a novel by how much I care what happens to the characters. It didn't take long before I identified with and cared for these believable people. Jim Martin makes it clear that a faith journey is not a simple stroll through life. I kept wondering "What would be a happy ending?" and the plot took yet another unexpected turn. Reading this book was time well spent."
How Cancer Cured Me
This book by Rev. David Gira, an elder in our conference, was featured on our website when it was published last year, but it also deserves to be included in this list.
In How Cancer Cured Me, Rev. Gira shares fifteen ways God used his cancer experience, with all its challenges, to heal his life in addition to ultimately providing physical healing. The topics range from becoming more courageous to finding his get-up-and-go. With refreshing honesty and humor, David tells his cancer story, shares inspiring stories of other cancer patients, and reflects on relevant Scripture.
Bishop Hope Morgan Ward writes, "I am thankful that David wrote this book. David trusts God and his readers, sharing his story with transparency, humility, clarity and strength. I commend to you this healing conversation about fear and courage, doubt and faith, dread and delight – universal human experiences binding us to one another and to God."
More NC Conference Authors
The NC Conference Media Center has 22 books and DVDs in our collection that were written by or contributed to by members of our conference. To see the complete list of titles, view our NCCUMC Authors pathfinder.
Request These Resources
These resources can be borrowed for free by anyone involved with a United Methodist Church in the North Carolina Conference. We will mail them to your home! All you need to do is fill out the Resource Request Form.