During this time of physical distancing, many of us are finding ourselves in need of assistance for the first time. Many of us have ongoing needs that have worsened as a result of shut downs and closures. AND many of our church members are looking for ways to help our neighbors.
If you can give financially, most of the food banks are asking for online contributions, rather than asking folks to go shopping and then dropping off supplies. If you have the capability to assist, please consider sending a donation, even if it's just a few dollars.
Several churches support localized food ministries and have qualified for emergency mission funding through the NCCUMC Mission Team. See the Covid-19 banner across the top of the webpage to access the application.
If your church has a food distribution program, you may still be able to get food from these organizations. Please call ahead to make arrangements for pick ups.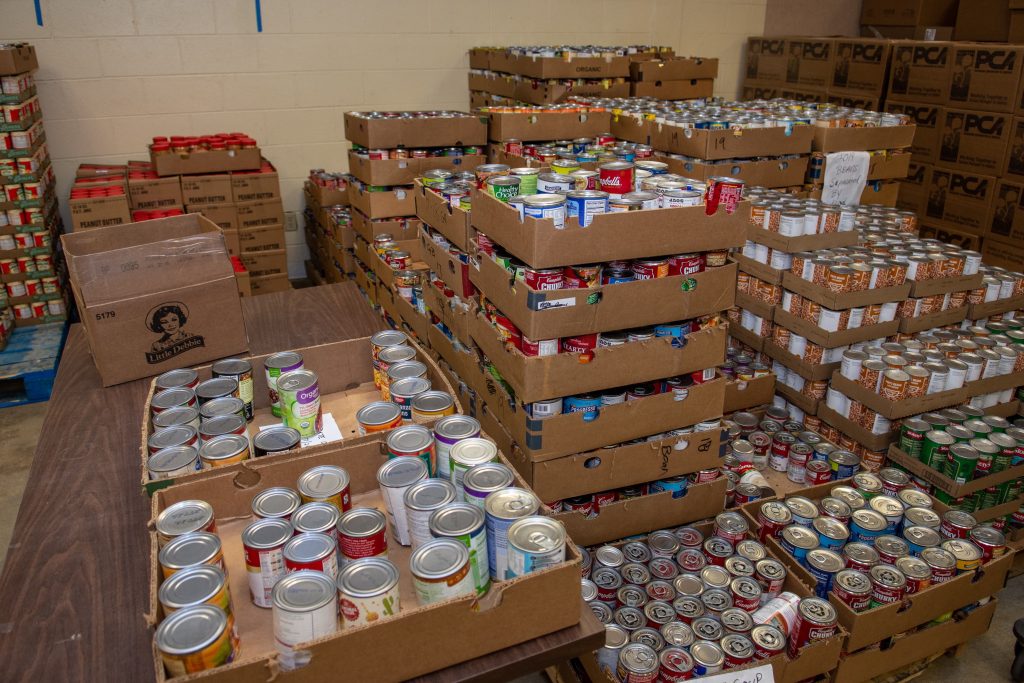 Below you will find a list of the major food banks in our Conference. It is not a comprehensive list, but most of these hubs supply other distribution sites around the state. Some sites have shut down, but many others are doing their best to provide for increased needs due to the COVID – 19 crisis.
Second Harvest Food Bank of Southeast NC 
406 Deep Creek Road, PO Box 2009
Fayetteville, NC 28302
910.485.8809 (https://www.feedingamerica.org/find-your-local-foodbank/second-harvest-food-bank-of-southeast-north-carolina) serves Bladen, Cumberland, Duplin, Harnett, Hoke, Robeson, and Sampson Counties.

The Food Bank of Central and Eastern NC is open for business. The website says they serve all in all of these cities. 
DURHAM, GREENVILLE, NEW BERN, RALEIGH, SANDHILLS (Southern Pines), WILMINGTON  
They continue to support and stock partner agencies. This link has lots of info. https://foodbankcenc.org/food-bank-covid-19-preparedness/
"Anyone in our 34-county service area who needs help with food can visit our Food Finder page to look up local members of our partner agency network or browse this list of locations offering grab-and-go meals for kids. (Live outside our service area? Find your local food bank here.)"

Food Bank of the Albermarle
 109 Tidewater Way Elizabeth City, NC 27909 –  252-335-4035  is open Tuesdays and Fridays from 9 am – 11:45 am with drive up service only. They will only put food in the trunk of a car or back of a truck, not in the back seat. Serving Beaufort, Bertie, Camden, Chowan, Currituck, Dare, Gates, Hertford, Hyde, Martin, Northampton, Pasquotank, Perquimans, Tyrrell and Washington Counties.
Let's safely continue to feed God's hungry people as we are able!
Read about COVID-19 response and comments.