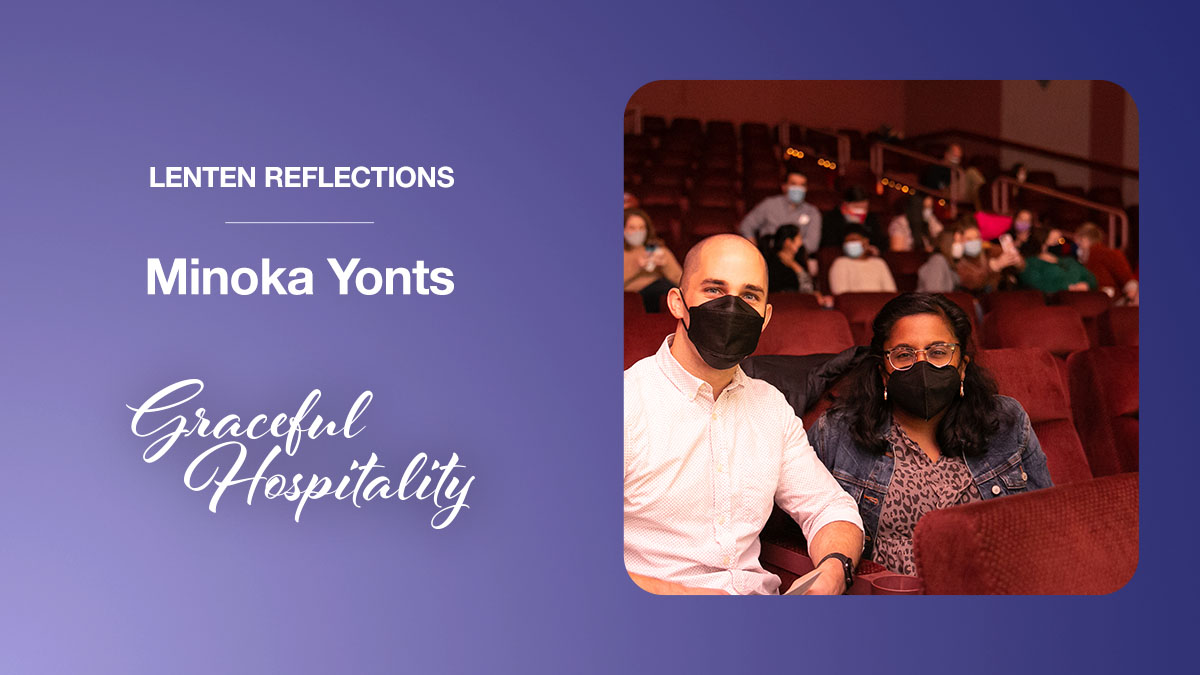 Kindred began to form in 2019 by a faithful group of people who were hopeful. They believed in what the Church could be and lamented what it wasn't. They wanted to see a new faith community that could connect, particularly those who may have never been a part of a faith community, to a welcoming space to learn about God and God's love for us.
For the last 2-ish years, Kindred has practiced graceful hospitality and a commitment to inviting to Christ's table anyone and everyone. Over and over again, I hear visitors that come to Kindred name that our community feels like something new is happening. Our authentic commitment to being theologically thoughtful, and our desire to journey with anyone who comes in the door have become a trademark of who we are. Especially, in a world that often isn't okay with questioning.
I'm not sure that anyone in Kindred would have thought our Church home would be a movie theater. In the early days of the community, people gathered for Bible study and worship in Pastor Daniel's home. Then the pandemic hit, and we found ways to live into gracious hospitality in the virtual world – shifting small groups and worship online. Even in this shift to online community, Holy Spirit continued to grow us! People found connection within the small groups of Kindred and found hope in the worship that we created each week online.
When we were able to be back in person the Lord provided the opportunity to be in a movie theater, and we jumped at it! It's been a wonderful space to offer hospitality through popcorn (we like to stick with the movie theme!) as well as freedom for hard conversation and authentic friendships to bloom.
I see signs that our community continues to grow by starting to think about ministries for youth and kids.
I thank God for those early disciples of Jesus who had a dream and a vision for a Church who would welcome people into communion with Jesus, and I am grateful that their vision is alive at Kindred today.
O God, you offer the opportunity to each of us to help build your kingdom here on earth. Thank you for the gift of Kindred Church and its role in helping those in Durham see your love within a faith community. May the Holy Spirit continue to draw people's hearts to Kindred. Let your Son's model of hospitality be the example to those that lead Kindred, so that everyone can partake in the invitation to Christ's table. In Jesus's name we pray. Amen.
Minoka Yonts serves as the Lay Leader at Kindred Church in Durham, NC.
---
Our theme for this year's Lenten reflections is Graceful Hospitality. 2023 marks the 70th anniversary of the Ten Dollar Club, now known as the New Room Society. We give thanks for our Conference's ongoing commitment to co-creating new places for new people to gather in communion with Jesus Christ and extending graceful hospitality to all of God's children.